Rep Sanchez vs. Kamala Harris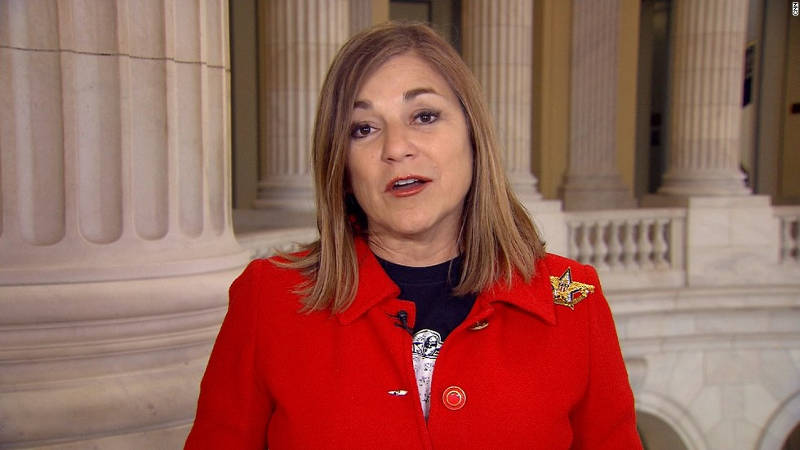 Pinning her hopes on promises of immigration reform, 2 term Democratic 46th district Rep. Loretta Sanchez looks to be losing the Senate race big time to Willie Brown protege current Attorney General of California Kamala Harris.
A quote from this article in Times of San Diego sums it up:
Pinning her hopes on the undecided vote and fellow Hispanics, Rep. Loretta Sanchez brought her underdog U.S. Senate campaign to Barrio Logan, vowing to introduce comprehensive immigration reform in the first 60 days if elected.

The Garden Grove Democrat told a news conference Thursday in Chicano Park that she, unlike rival Kamala Harris, has "all the experience" to tackle reform. "I'm ready to go on Day 1," she told Times of San Diego. "I know the issue. I know who's been with us. I know who's been against us."
But she's had 2 terms to deliver on it, so voters might be looking this time around at a change.
Nathan Click, the spokesman, also said: "Sanchez has been criticized by immigration activists in Washington for missing key immigration votes.
In this video of the 2016 Senate Debate, Sanchez comes off sounding hollow after 2 terms, with little more to offer than well-known sound bytes…
On the flipside, news for Kamala Harris is looking stellar, according to this article "
California's U.S. Senate race is slipping away from Loretta Sanchez
"in LA Times:
Atty. Gen. Kamala Harris, the solid front-runner in California's historic Democrat-versus-Democrat Senate contest, had favorability marks of 41%, brighter but not great. President Obama's approval here is 65% and Hillary Clinton's is 56%.

The survey found 48% of likely voters supported Harris, compared with 31% who backed Sanchez. The gap between the two Democrats has widened a smidgen since early September, when Sanchez began holding a series of news conferences attacking Harris' record as attorney general.

"I think the short story here is that Harris is comfortably ahead. Overall, she is just better known and better liked," said Anna Greenberg, the Democratic pollster whose firm forms half of the bipartisan team that conducts the survey for USC and The Times. "Sanchez is just at a major disadvantage."
Kamala Harris has a sterling resume but has not dealt much with immigration reform issues due to the nature of her previous posts.
That said, look to the future as she might even end up on the Supreme Court one day.  A former DA for San Francisco, appointed during the administration of Willie Brown, she's risen through the political ranks smoothly.
Willie Brown must be smiling right now as Harris blows past Sanchez faster than a Maserati.  Who better to lend advice than Willie Brown, who dominated the California State Assembly for years before resurfacing into a posh time spent as Mayor of San Francisco.
Anyone interested in how to be a politician needs look no further than this legend.  I'll dig it up, but somewhere there's video of weekly "Press Availability", note how simply he dissects all of the news reporters, it's like a lion vs. kittens.  Till then this interview will have to suffice.
Speaking of interviews, here's a video of Ms. Harris' speech at the California Democratic Convention.
ADVERTISEMENT:
For Attorneys and Employers seeking PERM Labor Certification Recruitment Advertising visit: http://perm-ads.com/immigration-advertising/
January 2019 Visa Bulletin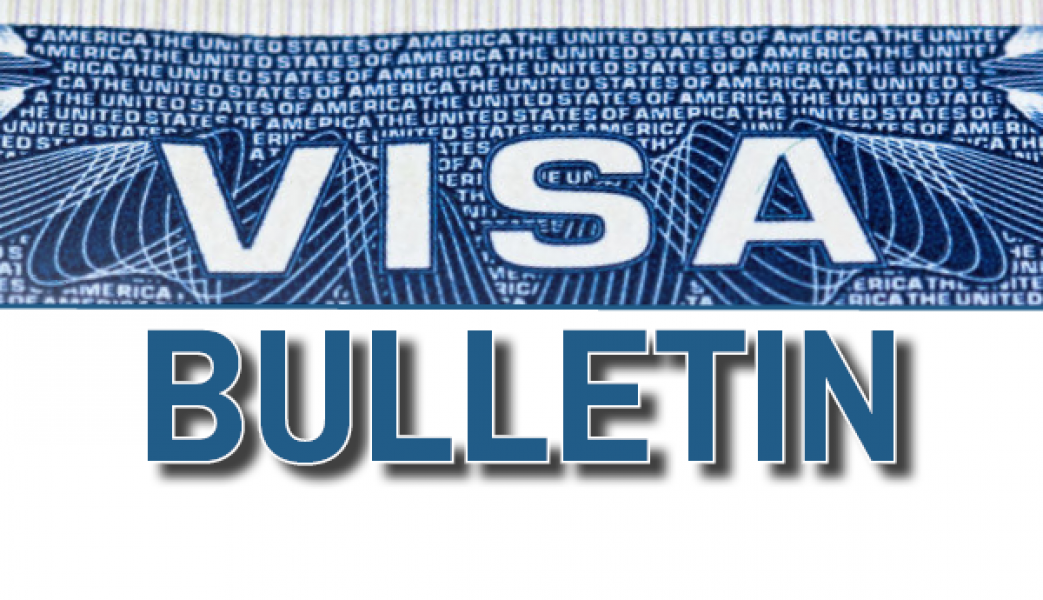 Here's the latest Visa Bulletin.
https://travel.state.gov/content/dam/visas/Bulletins/visabulletin_january2019.pdf
A battle over Trump's border wall could shut down major parts of the government for the third time this year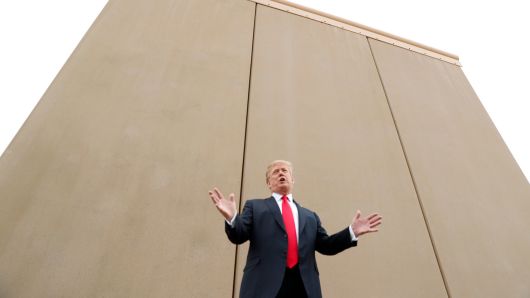 President Donald Trump has requested $5 billion in U.S. funding for his proposed wall on the U.S.-Meixco border, however, the Democrats refused to agree to such a sum.
On CNBC, the story quotes:
Once again, a spat over President Donald Trump's immigration plans has derailed talks to keep the government open.

Congress faces a Dec. 7 deadline to fund parts of the government. Trump signed spending legislation in September for five agencies, such as the departments of Defense and Health and Human Services, for the next fiscal year. But lawmakers still need to fund seven other agencies, including the Department of Homeland Security.

As Congress has already approved money for large parts of the federal government, a partial shutdown will have limited effects on its core functions. The funding fight does have stakes for how much of the president's immigration agenda he can enact as a migrant crisis plays out at the southern border.
Migrant Caravan Set To Cross Border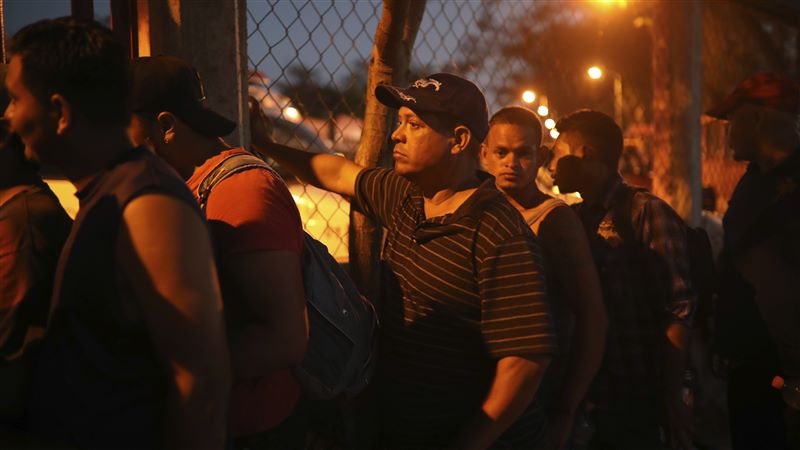 The "Migrant Caravan" is now set to attempt to cross the Mexican border into the United States.
It's uncertain as to what will take place, but there have been very pointed statements by both those opposing, and supporting the undertaking.
On Yahoo, the story quotes:
As the issue exploded into a diplomatic row, organizers of the caravan quietly broke it up.

The Department of Homeland Security issued a stark warning Wednesday to the first 120 who arrived, including some 50 minors.

"If you enter our country illegally, you have broken the law and will be referred for prosecution," DHS Secretary Kirstjen Nielsen said.

Nielsen said those making false immigration claims or helping others to do so would also be prosecuted.

Around 600 migrants are still traveling more or less together by hopping trains and taking buses.

The first two buses will be followed by three more, said organizer Irineo Mujica of the migrant rights group People Without Borders.
and Reuters reports:
Busloads of migrants began arriving on Tuesday at a shelter that was a five minute-walk from the border and within sight of a U.S. flag waving under an overpass connecting the two countries.

While many rested in tents after a month-long journey across Mexico, others wandered up to the border to contemplate the next stage in their journey.

"The wall doesn't look that tall," said Kimberly George, a 15-year-old girl from Honduras as she looked toward a stunted barrier a few feet away. "I really want to cross it."