Fake ID Makers Arrested In Dallas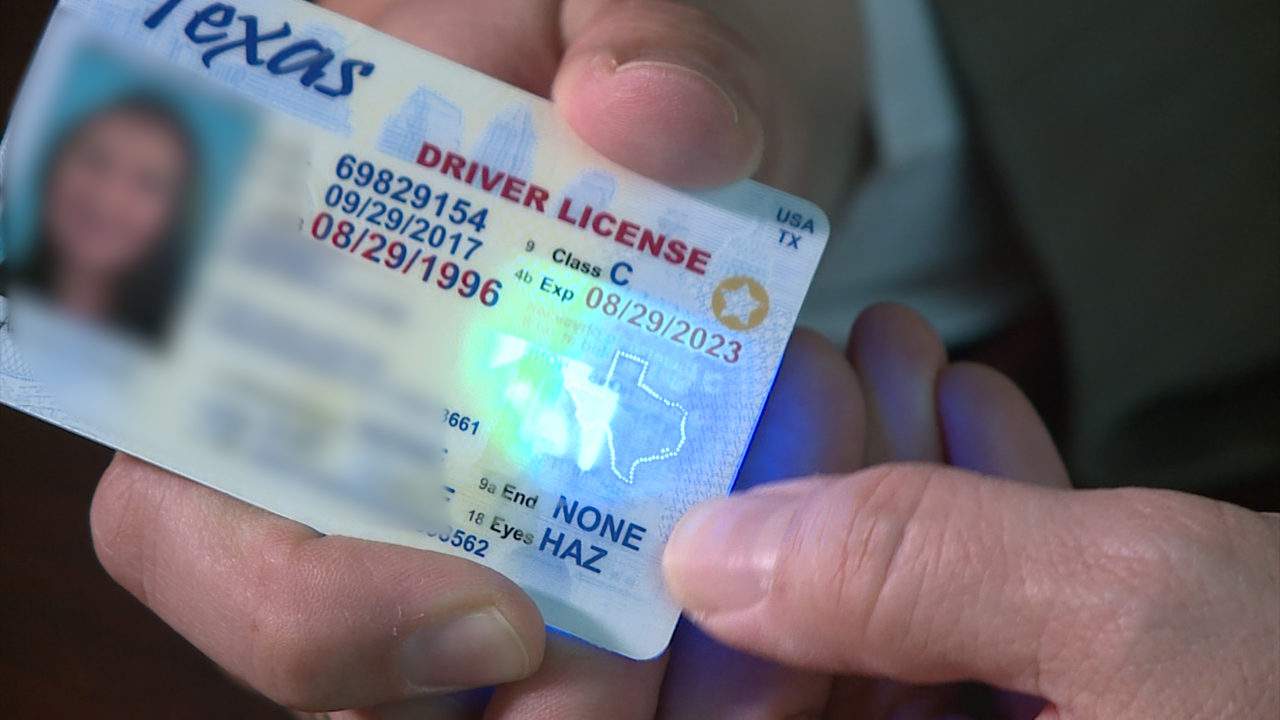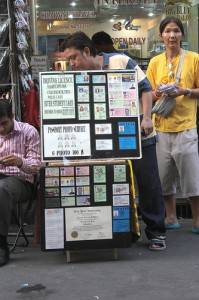 The Dallas Morning News ran an article in it's Crime Blog today outlining arrests made by the joint efforts of the Dallas County District Attorney's office, and agents representing U.S. Immigration and Customs Enforcement also known as "ICE".
The collaboration of the two legal entities is known as "Dallas Document and Benefit Fraud Task Force" and is one of many "Document and Benefit Fraud Task Forces" a.k.a. "DBFTF's" throughout the country focused on the criminal activities of foreign nationals engaged in forging and selling fake IDs.
In this case in Dallas, it was fake Driver's Licenses and Social Security Cards being sold at local flea markets and street bazaars in Garland, TX and Dallas, TX.  The ICE press release on the Dallas arrests is here.
The article regarding the Dallas arrests goes into the details:
The successful operation resulted in four arrests at local multi-vendor bazaars including Vikon Village Flea Market and the Garland Plaza Bazaar both in Garland and the Garibaldi Mercado Bazaar and the Plaza Latina Bazaar both in Dallas. The suspects — Kiros Wolde Selassie, Rossy Ruiz, Rosalba Villaverde-Acevedo and Yazmin Hinojosa — were all operating "ID stores" at these bazaars, where they were making counterfeit identification documents and selling them to customers. Production of a counterfeit Texas identification card is a violation of Texas Penal Code 37.10, Tampering with a Government Document which is a second degree felony with a punishment range of two to 20 years in prison.
Yep, these guys are in trouble.  Texas Penal Code goes into more detail.
This comes on the heels of the recent re-election of Dallas District Attorney Craig Watkins.  Watkins showed Republicans who ran a campaign against him that he can play the enforcement card.  A whole batch of Callas County Democrats defied the Republican backlash and won.
There are several fascinating stories about Mr. Watkins in the paper in recent weeks, that show the politics of his recent actions.  Watkins, a Democrat, even dismissed two prosecutors that attended a Republican election party.  It's not certain he did this on purpose, or that was specifically because they attended, but one can read between the lines.
That said, the function of the DFFTF's is an excellent enforcement option that can lend real protection to areas afflicted with immigration violations.  Immigration and Customs Enforcement's influence can be felt in just about any district or region that feels the need.  All law enforcement or judiciary members have to do is initiate contact and being the process of coordination.
Currently ICE maintains such tasks forces in the following areas:
Atlanta
Baltimore
Boston
Chicago
Dallas
Denver
Detroit
Houston
Los Angeles
Miami
New York
Newark
Philadelphia
Saint Paul
San Francisco
San Juan
Tampa/Orlando
Washington, D.C./Northern Virginia
The politics aside, one has to surmise that it's probably a lost more cost-effective than most government programs, and really tackles a serious problem in the US.
Other countries such as India, Thailand and France have similar infrastructures but they often can be corrupted or neutralized by media interference.
It's highly unlikely in the current economic climate that corruption could ever tarnish this type of work done by local and federal authorities.
Our blog will keep you updated in specific cases every time the DBFTF's take action as we feel it's a critical bit of accomplished business in this area of interest.  There's much work to be done on Immigration Reform in 2010 and 2011, let's hope for the best for everyone who deserves the best, not just a select few who break the rules and ruin it for many.
Muay Thai Training in Udon Thani Thailand
Imported Beers and Ales Thailand
The U.S. Border and Immigration Reform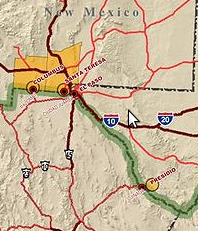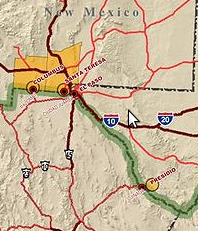 It's true, one part of United States immigration policy has a major focus on our border with Mexico.
Other countries, like Thailand, surrounded on all sides by countries just like Mexico, have a much tougher time with borders.
This article in Reuters by Bernd Debusmann today focuses on the border element, it's an interesting read.
His most significant point is about President Obama promising so much reform, yet delivering so little.
By way of allowing those embedded in the enforcement side continue to view the border strictly in terms of crime.
To prove it, Mr. Debusmann also includes a link to a report by some Retired Generals including former drug czar Barry McCaffrey.  It's title: "Texas Border Security: A Strategic Military Assessment".
Mr. Debussman's best point is that:
The Secure Fence Act defined operational control as "the prevention of all unlawful U.S. entries, including entries by terrorists, other unlawful aliens, instruments of terrorism and other contraband."

To do that, the U.S. Border Patrol has been doubled in size (to around 20,000 agents) under a build-up begun in the administration of George W. Bush and continued under Obama, who won the presidency partly thanks to Latino voters who believed his campaign pledge that he would push through "comprehensive immigration reform" within one year of taking office.

That reform is meant to tackle all aspects of the system, from complicated entry visa regulations to the presence of an estimated 10 million illegal immigrants, the majority Mexicans, already in the country. Once in office, he made little effort to fulfill his promise but his administration steadily stepped up the pace of deportations. They reached a record 400,000 in the fiscal year that ended in September.

The irony of so much emphasis on deporting illegal immigrants under a president who promised so much more has not escaped the Latino community and groups supporting a balanced approach to the complex problem. Joanne Lin of the American Civil Liberties Union noted that the record deportations came at a time when "illegal immigration rates have plummeted, the undocumented population has decreased substantially and violent crime rates are at their lowest in 40 years."

Violent crime across the United States has been dropping every year since 2006, according to statistics from the Federal Bureau of Investigation. Does that hold true for the border region the generals' report describes as a war zone under assault from Mexican gangs?
Checkout the article in more detail, and these articles:
PERM Labor Certification Ad Placement
Muay Thai Training in Udon Thani Thailand
Imported Beers and Ales Thailand
ICE Arrests 54 in Operation RAPID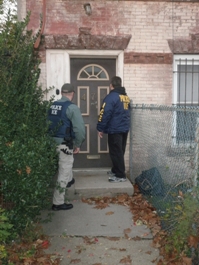 Agents from several federal agencies in the New York area arrested 54 previously deported criminals throughout New York City and it's surrounding areas.
Check out the ICE press release for all the details. Consider it the primary source of information.
The operation is the largest to date, dwarfing all preceding it.
Also of note, it was conducted with minimal involvement of local authorities and used federal arrest warrants.
According to the ICE press release:
All 54 individuals arrested on the federal arrest warrants have been remanded to the custody of the U.S. Marshals Service.

The U.S. Attorney's Offices in the Eastern and Southern Districts of New York will be handling the prosecutions.
The following agencies took part:
Operation RAPID stand for "Re-enter, Arrest, Prosecute, Incarcerate, Deport" and targets scofflaws who breach our laws and then return to engage in even more crimes.
It appears an efficient and well-managed federal-level effort is underway, one that's making amazing strides with each passing day.  In our opinion, this is concrete action of the best kind.
It also compliments pending immigration reform dialogue about to take place in the US Senate and House of Representatives and shows the enforcement issue is not just about "illegal workers".
It's probably the most interesting news in the entire immigration paradigm right now, because there just no contention.  These are criminals.  They were removed.  They came back against all orders to stay out.  They were targeted, located, and captured.  They deserve what they get and then some.
Does this portend genuine immigration reform?  We think such activity anticipates changes in the laws and structures of various agencies down the road.  It's well-timed and has unquestioned support up and down the line.

If the federal agencies working on these operations can benefit from supportive congressional changes that follow up their efforts, it really would signal that both the legislative and judicial branches are both on the same page.  This is a welcome scenario no matter what country you are referring to and shows that playing politics is useless, -getting out there and doing something, that's what matters.

Here are some of the quotes in the press release made by federal officials:
"This enforcement action underscores ICE's commitment to strategic, sensible immigration enforcement that enhances public safety," said ICE Director John Morton. "ICE will continue to target, arrest, and remove those who come to this country to pursue a life of crime rather than the American dream."

"These arrests vividly show how cooperation among law enforcement agencies at the federal, state and local levels produces positive results," said Lenny DePaul, Commanding Officer, U.S. Marshals Service's New York/New Jersey Regional Fugitive Task Force "We've arrested 51 previously deported criminal aliens who will now have to face justice on the crimes they've committed, and for that, our streets are safer."
Indeed, and a job well done!  It's our opinion that any future immigration reform must undoubtedly enhance these operations and refrain from diminishing them on the grounds they benefit us all and work using existing laws, regulations and agencies.
Here are some more details from the ICE article:
"This week's special enforcement action was a joint initiative between the ICE National Fugitive Operations Program (NFOP) and the ICE Criminal Alien Program's Violent Criminal Alien Section (VCAS). The NFOP is responsible for locating, arresting and removing at-large criminal aliens and immigration fugitives – aliens who have ignored final orders of deportation handed down by the nation's immigration courts. VCAS screens recidivist criminal aliens encountered to deter and reduce future recidivism rates of violent criminal aliens by seeking criminal prosecution. In coordination with the U.S. Attorney's Office, the VCAS prioritizes federal criminal prosecution of egregious recidivist criminal aliens for felony violations. Illegal re-entry after deportation is currently the most prosecuted federal offense nationwide."
Check out the ICE website, there are quite a few articles of note on it and in our opinion it's really moving along at a brisk pace.  New information is published daily, and you will likely find more useful information there as it's at the center of the action.
If you are interested in playing your part, you can always volunteer information you might have by calling 1-866-DHS-2-ICE.  This isn't about jailing some hungry worker who made a mistake and didn't follow the rules.
Additionally, if you feel so inclined, you can always call your congressional representatives as well and express your support of operations such as these.  They go a long way toward protecting us all and you can consider it one area where there's solid proof of your tax dollars being used wisely.
Muay Thai Training in Udon Thani Thailand
Imported Beers and Ales Thailand
South Florida Day Workers Feeling November Heat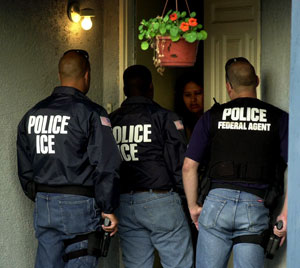 After the Republican sweep in their district and a fairly contentious race to begin with, this article in Miami Herald by Alfonso Chardy of the El Nuevo Herald goes into detail on the current mood as the dust settles.  That mood translates to some fireworks down the road for immigration reform as fear of a Republican outlash builds.  Everyone knows such an outlash would be in the form of some kind of punitive "crackdown on illegals".  The article notes:
Fear is spreading among many day laborers in South Florida after Republicans won control of the House of Representatives, a move immigration reform activists say will make it more difficult — if not impossible — to legalize millions of undocumented immigrants.

But some activists who support legalization said Wednesday that separate immigration reform components could pass in the lame-duck Congress such as the DREAM Act, a bill that would give green cards to undocumented young students brought to the United States as babies or toddlers by their parents.

Read more: http://www.miamiherald.com/2010/11/11/v-fullstory/1919792/angst-growing-over-immigration.html#ixzz150rdaqbf
Suffice to day, check out the full article and take a look into the Miami papers in general.  All throughout the US, the subject of "illegal immigration" is coming to a head in the form of intense debates regarding both "enforcement" and "illegal workers".
Miami has it's own distinct political flavor in this regard.  Keep an eye on this area and the message being put out, when it comes time for the 2012 Presidential Election, what you see here could be the "deciding content" for the race.
The DREAM Act is listed here and defined further in Wikipedia here.  It basically offers to help about 65,000 youth known as "illegal immigrants" to transition to the US citizenship they seek.  It doesn't cover much else on the face of it, and looks to be a form of political compromise that politicians can work into the media focus while they cut "back room deals" that will help them save face later if need be.
Since many of the politicians recently elected get to sit for a while, there's not much risk in their game.  They can get Sarah Palin elected in 2012, and if that happens, the whole issue will look quite different than it had after Obama first took office and promised reform within a year.
Muay Thai Training in Udon Thani Thailand
Imported Beers and Ales Thailand