Border Patrol Agents blame COVID-19 Refugees from Mexico for recent Border-State Spikes
%excerpt%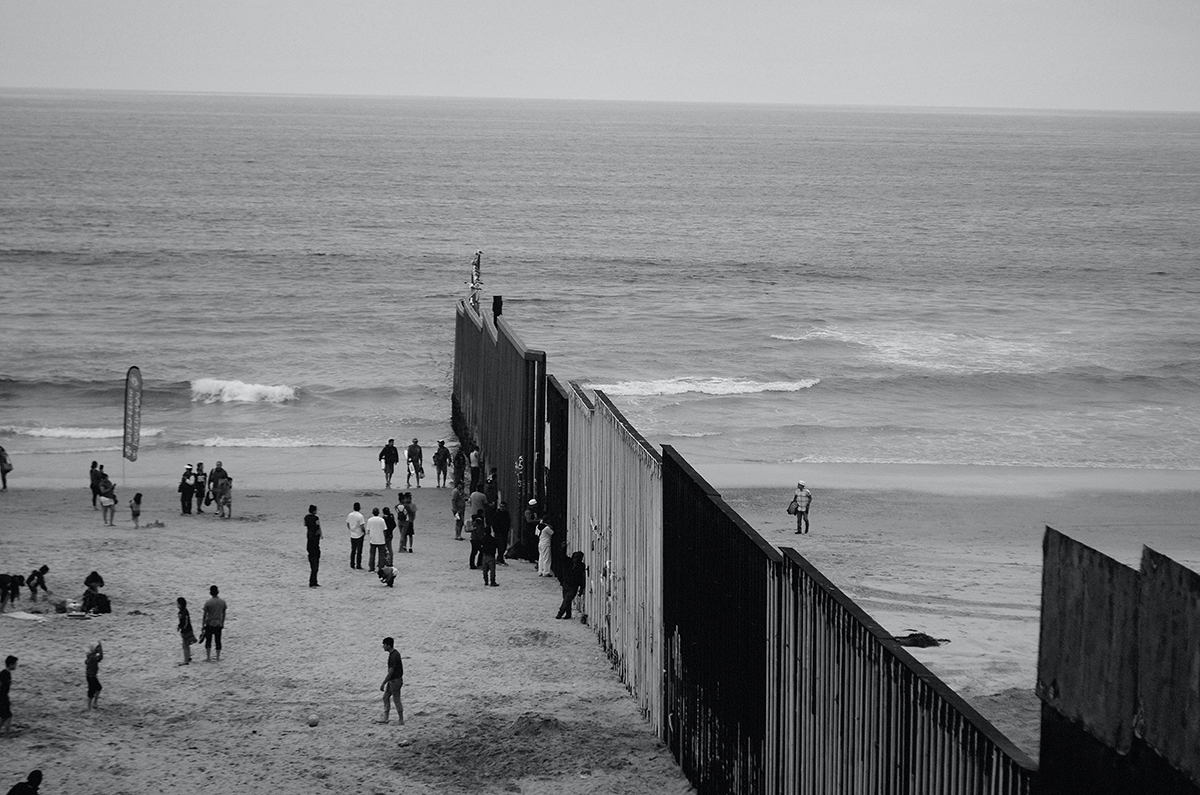 As COVID-19 continues to spike in Mexico, Mexican border control agents are busier than usual with people still trying to cross the U.S. border.  Some say it is a direct result of Mexican nationals seeking better hospitals and medical attention in bordering states due to a sudden spike of coronavirus on their own soil. Others think the recent spike of COVID-19 cases is the result of the premature lifting of lockdown restrictions.
Meanwhile, Border Patrol agents continue to apprehend Ecuadorians, Venezuelans, Cubans,  and other illegal Central American border crossers. If any migrant complains or shows any symptom of the coronavirus,  they are then immediately brought to U.S. hospitals due to CBP policy. On the other hand, Border Patrol officers are now required under new regulations to immediately return Mexican nationals to Mexico, sick or not.
Now, CBP says they take all necessary precautions to ensure that communicable diseases are not spread across populations while they're in custody and helps those in need of treatment.
Earlier this week, the Washington Post, the New York Times, and The Wall Street Journal all reported a large surge of infected people from Mexico entering Arizona and California borders where hospitals are struggling to treat an overwhelming number of Covid-19 patients.  Publications have also reported that most patients who are admitted into the hospitals are legal American expatriates, dual citizenship holders, or Mexican legal permanent residents from Tijuana, one of Mexico's hardest hit cities recently effected by the coronavirus.
Right now, agents are still getting exposed and testing positive, at least four Border Patrol agents have tested positive for Covid-19 over the past week after detaining migrants in the field. Many Border Patrol agents have ended up in quarantine themselves, though the total number has not yet been reported.
Also, a SA national CBP spokesman said they are aware of all the issues but said the agency doesn't normally report statistics to the public regarding the number of people who are transported to the hospitals, and if they did, it would take some time to gather and make a report.
It's also been known that some Mexican citizens know the system well, they know they will not be turned away by these hospitals. Agents refer to these hospitals as their getaways.
While it's too early to determine an accurate percentage of recent spikes in Texas, California, and Arizona, the number continues to climb as those infected with the virus  flee Mexico's chaotic hospitals for the once calmer American ones. For now we can safely say the spike was brought on by the premature lifting of coronavirus restrictions and Mexicans just looking for better treatment.
Since the US government enacted the Migrant Protection Protocols in January of 2019 – a policy, also known as "Remain in Mexico"  has forced asylum seekers to wait for an average of two to three months in dangerous areas along the border before returning home.
These asylum seekers sleep inside tents at shelters along the Northern Mexican border with very little protection from gangs and drug cartels that prey on the stranded. In addition, the situation has gotten a lot worse while the highest spike of COVID-19 has struck Mexico and U.S. borders.
Mexican border

town uses 'sanitizing tunnels' to disinfect

The Mexican border city of Nogales, Sonora, has set up 'sanitizing tunnels' to disinfect people leaving the US through Nogales, Arizona. Drivers are asked to exit their vehicles as they drive onto Mexican soil from Arizona and step into an inflatable tunnel that sprays them with a cleansing solution. This happened directly after the borders city mayor told Mexican news outlets that the majority of the people who have tested positive for Covid-19 in Nogales, Sonora, had recently returned from the US.

Sources:

Photos: Photos by Max Böhme on Unsplash
PERM Recruitment Advertising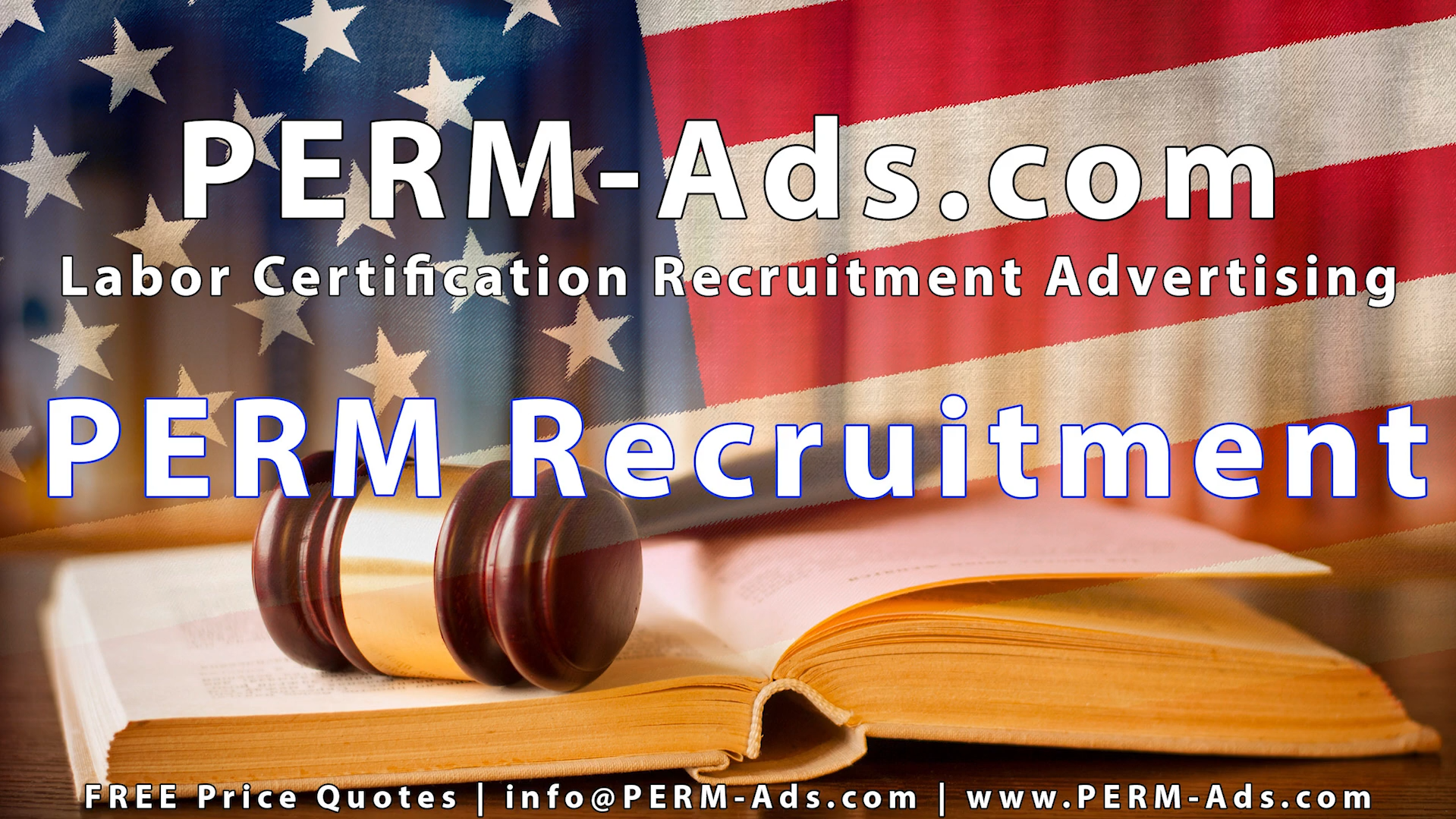 PERM Recruitment Advertising made easy, just contact PERM Ads at https://PERM-Ads.com
Federal Court Strikes Down Trump's Second Asylum Ban in Momentous Victory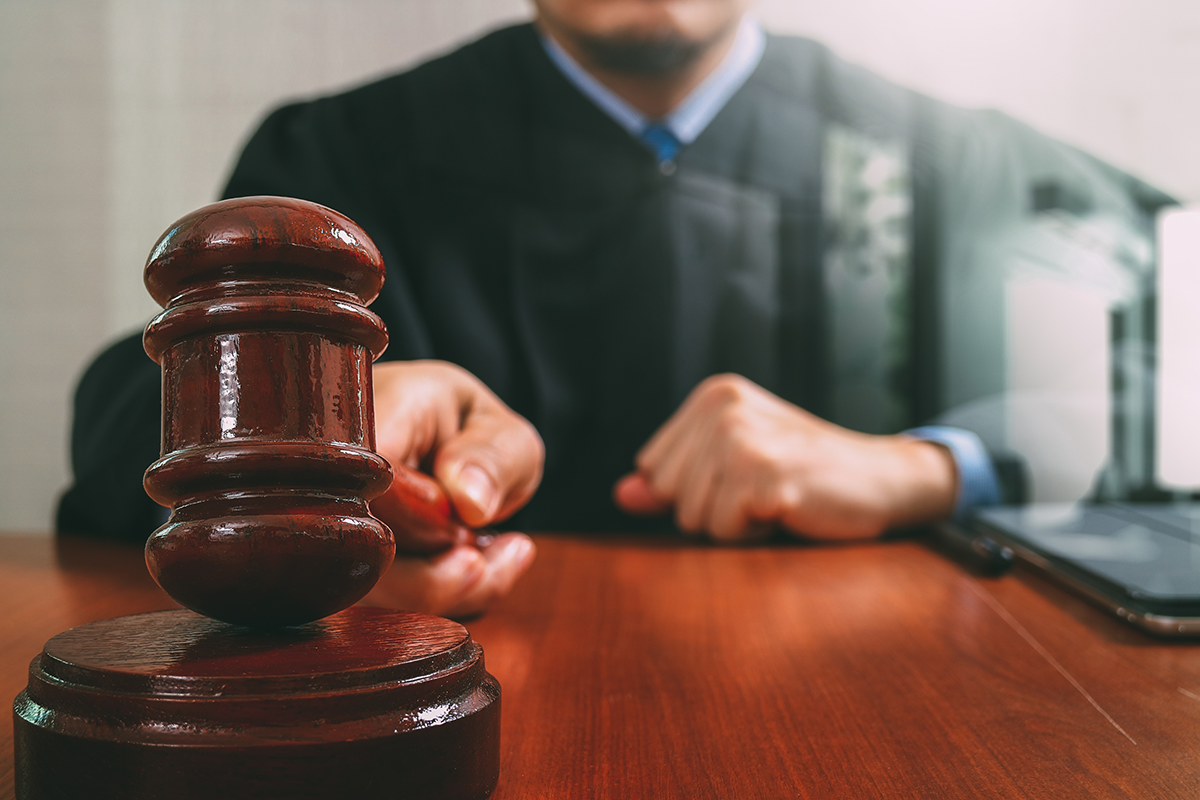 Yesterday, a federal judge in the District of Columbia struck down the Trump administration's second asylum ban ends a sweeping policy that had shut down asylum for most people entering the United States at the southern border. The court's decisive action could not have come soon enough, as the rule has been in effect for almost a year, impacting thousands of asylum seekers.
Several immigrants' rights groups, including Capital Area Immigrants' Rights (CAIR) Coalition, Human Rights First, Refugee and Immigrant Center for Education and Legal Services (RAICES), and Tahirih Justice Center, alongside twenty-two individual asylum seekers, brought the lawsuit to block implementation of the ban which took effect on July 16, 2019.
The rule disqualified people arriving at the U.S.-Mexico border from receiving asylum unless they had unsuccessfully requested similar protection in another country en route to the U.S. But many of the countries that people typically travel through, like Guatemala, have virtually non-existent asylum systems or ways to keep asylum seekers safe. On its face, the policy applied to anyone who passed through another country before arriving in the United States, but in practice, it disproportionately impacted people from Central America.
U.S. District Judge Timothy Kelly, appointed by President Trump in 2017, held that the rule should end immediately. The court found that the government had failed to comply with the Administrative Procedures Act (APA), which provides that the American public must have sufficient opportunity to comment on a new regulation before its implementation.  The government argued that advance notice was not necessary in this case as it would have led to huge numbers of migrants attempting to enter the United States before the rule took effect.
The government only pointed to one article from October 2018 to show good cause to sidestep the notice-and-comment period.  The article suggested in part that the number of asylum-seeking families who traveled to the United States after the U.S. government stopped systematically separating families may have increased.
The court didn't buy it. According to Judge Kelly:
"[T]he article does little if anything to support Defendants' prediction that undertaking notice-and-comment rulemaking would have led to a dramatic, immediate surge of asylum applicants at the border that would have had the impact they suggest."
It remains to be seen what will happen to the thousands of people who received negative decisions over the past year as a result of the second asylum ban. This is particularly true for those in detention facilities who may not have access to an attorney to assist them in asking for a second chance at asylum. And it is hard to know how many people with valid asylum claims have been deported to harm or worse.
Second asylum ban ends but an appeal is expected

The government is expected to appeal the court's decision, though the advocacy groups that brought the challenge have made clear they are willing to battle it out in the courts.
Challenges remain for asylum seekers fleeing to the United States. According to one report, only two people seeking humanitarian relief at the U.S.-Mexico border between March 21 and May 13, 2020, have been permitted to stay. Restrictions related to the COVID-19 pandemic have largely shut down the U.S.-Mexico border, causing tens of thousands of men, women, and children to be "expelled" back to Mexico in light of public safety concerns.
Even so, the decision is a huge win for countless asylum seekers and a blow to an administration that has repeatedly attempted to bypass Congress where the lives of so many are at stake.
Some of our most recent post: http://immigrationreformnews.com/inspector-general-health-migration-report/
Source: Federal Court Strikes Down Trump's Second Asylum Ban in Momentous Victory
Inspector General Report Overlooks Serious Medical Care Issues Within Border Patrol Custody
The Department of Homeland Security Office of Inspector General (OIG) recently published a health migration report analyzing U.S. Customs and Border Protection's (CBP) treatment of noncitizens at the border in 2019.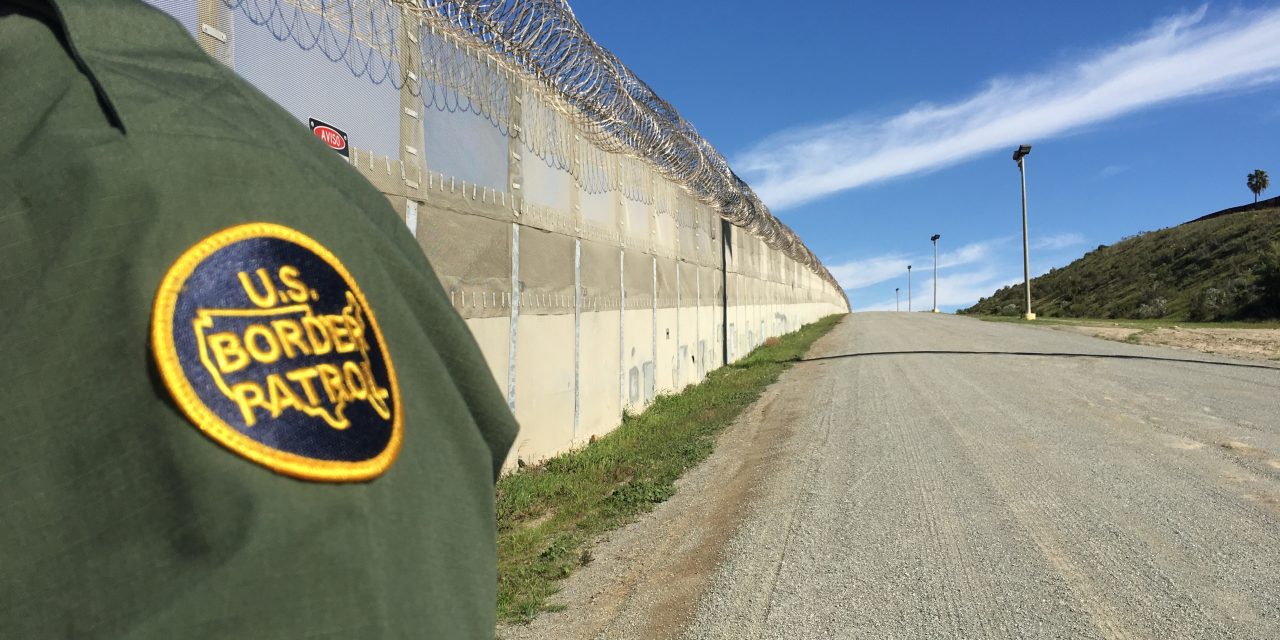 The Department of Homeland Security Office of Inspector General (OIG) recently published a health migration report analyzing U.S. Customs and Border Protection's (CBP) treatment of noncitizens at the border in 2019. While the report critiques the agency for not meeting its own standards, it also allows CBP to avoid meaningful accountability for numerous failures in meeting the health needs of those detained.
In 2019, CBP apprehended over 850,000 people along the southwest border. As a federal agency that detains hundreds of thousands of noncitizens annually, CBP must ensure that the people it detains are provided with adequate medical care. To create a greater level of accountability, Congress requires the OIG to conduct unannounced inspections of the agency's holding facilities with particular emphasis on evaluating the poor conditions of detention that have been documented for years.
After conducting unannounced inspections at 21 CBP facilities, the OIG found CBP struggled to meet detention standards based on serious overcrowding, extended periods of detention, and conditions falling below instituted standards. The report concludes with recommendations for CBP, however, that fail to address serious concerns with CBP's provision of medical and health services.
Throughout 2019, organizations documented CBP's inadequate medical and health response for those in detention in published reports and administrative complaints filed on behalf of people who experienced medical negligence, verbal and physical abuse, and inadequate medical care. In 2019 alone, seven children died while in CBP custody—an unprecedented number of child deaths.
One complaint surveyed 200 mothers held in family detention. 67 percent stated that their child was never seen by a medical provider while in CBP custody. Over half reported that their child did not receive medical attention after making the request to the agency. One mother recalled her three-year-old daughter vomiting ten times in one hour but was told by CBP officials she could not receive medical attention because of quarantine for flu.
Another complaint described families feeling unsafe and frightened while in detention because of the physical and verbal abuse from agents.
Border Patrol &

Health Migration
Families reported being sprayed with water bottles by agents for no reason other than the agent was capable of doing so. Many migrants reported that agents called them racial slurs and were even denied more food and clothing for their children because the agent's stated they were responsible for their children's suffering by choosing to come to the United States.
Despite this extensive record, the OIG did not investigate the well-documented reports of lack of medical assistance, nor did it address the physical and verbal abuse experienced by people in detention. The OIG's only excuse for not addressing medical care was that it did not have inspectors with medical expertise. The only two recommendations made to CBP address the lack of telephone access for unaccompanied children in detention and the need to improve the handling of detainees' property. By neglecting the majority of the issues raised in complaints, OIG's report doesn't hold CBP fully accountable for its detrimental impacts on thousands of vulnerable people.
The government must provide adequate medical care to all individuals that it detains in any context. Adequate screening and care are particularly important for people who are detained shortly after they arrive at the southern border due to the arduous and extended nature of their travel to the U.S.
Rather than providing meaningful oversight and recommendations that address CBP's obligation in providing adequate health care services for those detained, the OIG chose to fixate on issues unrelated to pressing medical needs. OIG must do a better job acknowledging and describing solutions for CBP to improve its detention facilities that hold families and children in custody.
Recent article: http://immigrationreformnews.com/secretary-department-of-defense/
Source: Inspector General Report Overlooks Serious Medical Care Issues Within Border Patrol Custody
Photo by Maria Frausto