USCIS Fee Hikes Will Go Into Effect for These Applications
U.S. Citizenship and Immigration Services (USCIS) published a final rule on July 31 that will impose significant fee increases across many facets of the legal immigration system. These changes include an astronomical 80% increase to the cost of becoming a U.S. citizen and a first-time fee for asylum applicants.
With this new rule, the Trump administration demands that immigrants, vulnerable individuals, and American businesses take the brunt of USCIS' financial mismanagement. This could make the legal immigration system inaccessible to millions of people.
These applications will have increased fees starting on October 2:
Green Card Applications
USCIS is "debundling" several forms in the green card application process.
Applicants previously paid one fee for all the forms but will now have to pay for each form separately, including a request for work authorization and travel documents that are filed so that people can work and travel while their application is being processed. In total, the agency will charge an extra $1,150 to apply for a green card and those other documents. That brings the cost from $1,760 to $2,910.
Naturalization Applications
The financial burden of becoming a U.S. citizen is now especially high—USCIS increased the total cost of a naturalization application by over 80%.
Online naturalization applications will now run $1,170, up from the previous price of $640. USCIS says the new fee will cover the full cost to process the application as well as some overhead costs.
USCIS is also eliminating almost all fee waivers that it previously provided for low-income immigrants seeking citizenship. Once the rule goes into effect, everyone will have to pay the full fee with few exceptions. Given that almost 40% of Americans don't even have $400 in the bank, requiring everyone who wants to become a citizen to pay $1,170 will put citizenship out of reach for many.
H-1B Visa Applications
The Trump administration has attacked the H-1B visa category for years, and this new rule is no exception.
This temporary nonimmigrant visa category allows U.S. employers to petition for highly educated foreign professionals to work in "specialty occupations" that require an advanced degree.
Filing fees for employers petitioning for an H-1B worker will increase by 70%. The cost to petition for one worker will total over $3,000. But higher fees will not equal greater service. The agency is also increasing the time it takes to process H-1B visas. Employers who pay for "premium processing" of their petitions will now have to wait almost twice as long to receive a decision.
The fee hike is especially ill-timed given the pandemic. Most people with H-1B visas fill critical vacancies in the science, technology, engineering, and math fields.
Asylum Applications
USCIS will now charge a $50 fee to apply for asylum. This will be the first time the United States has charged a fee since WWII. This makes the United States only the fourth country in the world to charge a fee for asylum applications. Iran, Fiji, and Australia also charge a fee.
The new fee for asylum applications is particularly devastating as people who are fleeing their countries in search of safety often do so with limited resources. There is a strong chance that individuals who would have otherwise qualified for asylum will now be unable to even apply. USCIS also refused to provide any fee waivers for this expense.
In addition, asylum seekers will also now be required to pay a fee for a work permit for the first time, so long as their asylum application is still pending. The cost will be $550. But that too may be out of reach for many. Asylum seekers are not allowed to work before getting a work permit. And if they do work without authorization, under newly proposed asylum rules they could disqualified from asylum if they fail to report even a penny of that income on their taxes.
DACA
The agency also walked back its original plan to increase the fee for Deferred Action for Childhood Arrivals (DACA) applications, as a new DACA memorandum signed by Acting Secretary Wolf called for freezing fees.
DACA holders will, however, now have to renew their status every year instead of every other year, so the fees that they pay will be doubled through other means.
USCIS' History of Financial Issues
These fee hikes, along with others not mentioned above, come as USCIS faces an enormous budget shortfall and impending furloughs of two-thirds of its staff. USCIS requested a $1.2 billion bailout from Congress this summer. The agency claims that the COVID-19 pandemic and subsequent office closures wiped out most of the fee-based agency's revenue.
But USCIS has long suffered from fiscal mismanagement. In reality, the fee hikes represent the culmination of years' worth of financial recklessness and poor policy changes. These issues have only been exacerbated by the pandemic. The published rule, however, says the agency did not take COVID-19 into consideration when determining the new fees.
Increasing costs to solve USCIS' financial hardships won't work when those who would utilize the agency's services can no longer afford a basic application or petition. The government needs to find another way to save USCIS.
Source: USCIS Fee Hikes Will Go Into Effect for These Applications
,
USCIS Averts Furlough of Nearly 70% of Workforce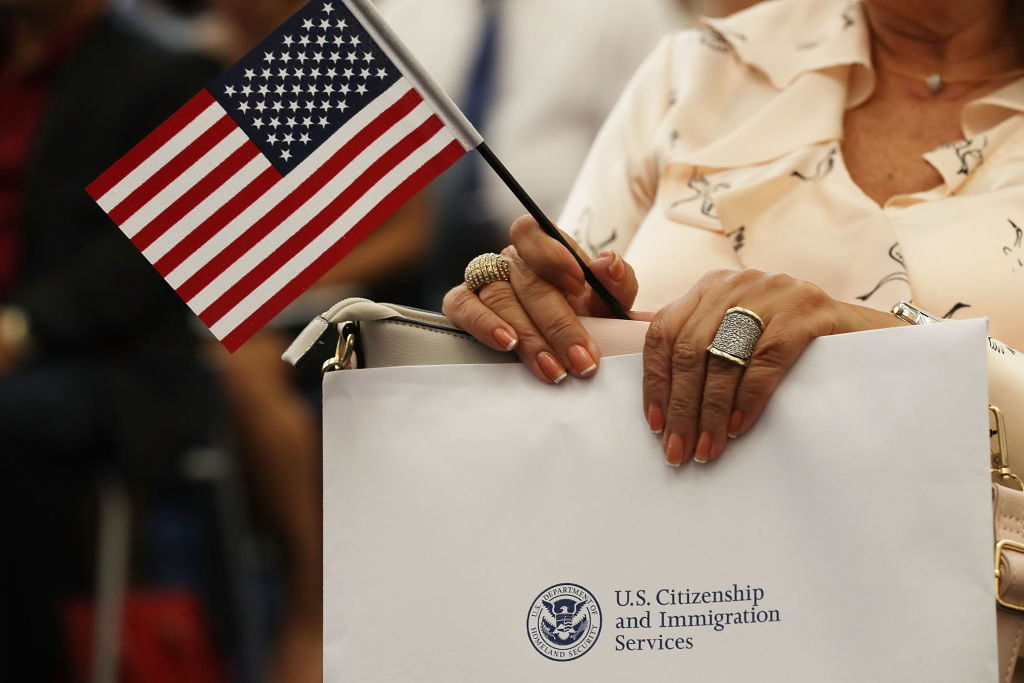 Drastic cuts will impact agency operations for foreseeable future WASHINGTON—U.S. Citizenship and Immigration Services today announced that the agency will avert an administrative furlough of more than 13,000 employees, scheduled to begin Aug. 30 as a result of unprecedented spending cuts and a steady increase in daily incoming revenue and receipts. USCIS expects to be,
Drastic cuts will impact agency operations for foreseeable future

WASHINGTON—U.S. Citizenship and Immigration Services today announced that the agency will avert an administrative furlough of more than 13,000 employees, scheduled to begin Aug. 30 as a result of unprecedented spending cuts and a steady increase in daily incoming revenue and receipts.

USCIS expects to be able to maintain operations through the end of fiscal year 2020. Aggressive spending reduction measures will impact all agency operations, including naturalizations, and will drastically impact agency contracts.

"Our workforce is the backbone of every USCIS accomplishment. Their resilience and strength of character always serves the nation well, but in this year of uncertainty, they remain steadfast in their mission administering our nation's lawful immigration system, safeguarding its integrity and protecting the American people, even as a furlough loomed before them," said USCIS Deputy Director for Policy Joseph Edlow. "However, averting this furlough comes at a severe operational cost that will increase backlogs and wait times across the board, with no guarantee we can avoid future furloughs. A return to normal operating procedures requires congressional intervention to sustain the agency through fiscal year 2021."

The additional cost savings come through the descoping of federal contracts that assist USCIS adjudicators in processing and preparing case files as well as a myriad of other support activities. Anticipated operational impacts include increased wait times for pending case inquiries with the USCIS Contact Center, longer case processing times, and increased adjudication time for aliens adjusting status or naturalizing. Naturalization ceremonies will continue. Previously, members of Congress requested that agency leadership avoid operational cuts of this magnitude. However, Congress must still act on a long-term solution that will provide USCIS with the necessary financial assistance to sustain the agency throughout FY 2021 and beyond.

For more information on USCIS and its programs, please visit uscis.gov or follow us on Twitter (@USCIS), Instagram (/USCIS), YouTube (/uscis), Facebook (/uscis), and LinkedIn (/uscis).
Source: USCIS Averts Furlough of Nearly 70% of Workforce
,
Looming Fee Increase Could Thwart Many U.S. Citizenship Applications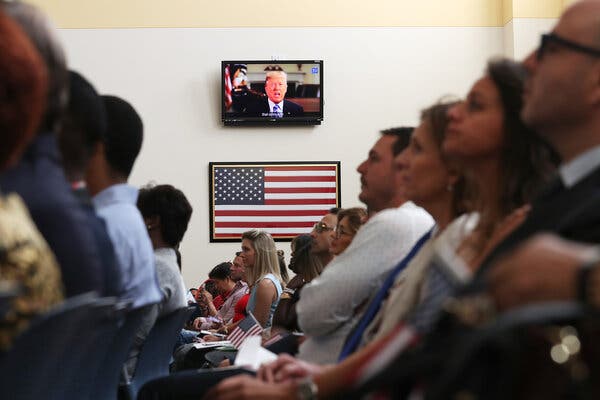 The Trump administration is planning a sharp increase in the cost of naturalization this fall. Critics say it is part of a pattern intended to discourage immigration from poor nations. A newly naturalized citizen celebrated after a drive-in ceremony in Santa Ana, Calif., last month. The Trump administration plans to raise application fees by,
The Trump administration is planning a sharp increase in the cost of naturalization this fall. Critics say it is part of a pattern intended to discourage immigration from poor nations.
WASHINGTON — When Guadalupe Rubio, 41, contracted the coronavirus in July, she struggled to make the few steps to the bathroom in the mobile home that she shared with her teenage daughter in Kent, Wash.
The pandemic had already shuttered her small construction business, which also provided for her parents and three children in Sinaloa, Mexico. Now, the virus left her struggling to breathe, trapped inside without any means to support the six family members who depended on her.
Around the time the pandemic hit Washington State, Ms. Rubio became eligible to apply for United States citizenship. She made a bit too much money to qualify for a reduction in the application fee, currently $640, and the economic effects of the pandemic and her illness sapped away her savings. She applied for food stamps, a benefit that could also provide a break on the fee, but has so far been unable to reach the overwhelmed social services agency that could help her.
If she cannot save the money or obtain a fee waiver before the fall, Ms. Rubio's prospects of becoming a citizen will become more remote. The Trump administration moved late last month to raise the cost of naturalization applications by more than 80 percent and to substantially tighten eligibility requirements for a subsidized application.
The price for naturalization will jump to $1,160 or $1,170 for online applications. The rule will also lower the income threshold to qualify for a fee waiver and eliminate the partial subsidy for the application.
Almost all other exceptions that allowed immigrants to waive the fee will be eliminated, including extenuating financial hardship and means-tested public benefits, like food stamps. Only some protected immigrants, including victims of domestic violence and human trafficking, will remain eligible.
Ms. Rubio is one of many who would no longer be eligible for a waiver. Immigration lawyers across the country are rushing to submit their clients' applications to the already backlogged agency before the fee increases are introduced on Oct. 2.
"It's a low blow during a pandemic," Ms. Rubio said through a translator. "I have worked a lot for this country, and if I'm a citizen, I can — not just contribute more — but I can also better reap the benefits of all of my hard work in this country."
Advocates for immigrants say the fee increase is intended to stymie legal immigration and deprive immigrants of their right to vote before the election in November.
"It's the first-ever wealth test on citizenship," said Melissa Rodgers, the director of programs at the Immigrant Legal Resource Center in San Francisco. She called the new rule "the most dramatic change we've ever seen to the structure of the immigration system" and its fees.
United States Citizenship and Immigration Services, whose budget is nearly entirely funded by its fees, has fallen into a financial crisis under the Trump administration and become even more strapped for cash as the coronavirus pandemic has sharply reduced applications for visas and other services.
Kenneth T. Cuccinelli II, the acting deputy secretary for the Department of Homeland Security, who oversees U.S.C.I.S., has said that increases are necessary to align the fees with the "true cost" of processing applications in an already overly extended system.
The agency has pleaded with Congress for a $1.2 billion emergency injection as part of a proposed coronavirus relief package that has become mired in a partisan standoff and seems unlikely to pass before next month, if it passes at all. Without the money, the agency plans to furlough nearly 70 percent of its staff on Aug. 30. If Congress appropriates the funds, U.S.C.I.S. has proposed an additional 10 percent surcharge for its services, in addition to the fee increases.
In a statement, Joseph Edlow, the agency's deputy director for policy, said the immigration service was required by law to modify its fees based on routine analysis of its finances. These "overdue adjustments in fees are necessary to efficiently and fairly administer our nation's lawful immigration system, secure the homeland and protect Americans," he said.
Immigration activists say that U.S.C.I.S.'s financial shortfalls are a result of mismanagement, including bloated staff and administrative inefficiencies that have discouraged new applicants.
Ms. Rodgers said the administration's policies had "effectively bankrupted U.S.C.I.S." The agency's work force has burgeoned by 19 percent under the Trump administration, with many of those positions in fraud detection. Processes have slowed because of new interview requirements, and more applications have been rejected.
"This administration has no one to blame but themselves for driving an entire federal agency to the ground," said Doug Rand, a former Obama administration official who worked on immigration policy. He questioned whether the new fees would solve the agency's financial woes or simply reduce applications even further.
The Department of Homeland Security has stated that price changes would have little or no effect on the number of applicants.
Research has found otherwise. A study at Stanford University found that fee waivers granted to immigrants in New York doubled the likelihood that they would apply for naturalization. Duncan Lawrence, the executive director of the Stanford Immigration Policy Lab and an author of the study, called the new fees "a systemic wall for access to citizenship."
Decades after she emigrated from San Luis Potosí, Mexico, Maria Turrubiartes, 65, became a citizen this year, partly because she wanted to help her husband apply for permanent residency. However, the new rule will increase the fee for his application by 52 percent, to $960.
Ms. Turrubiartes, who has epilepsy, said her husband remained her primary caregiver. Between her disability checks and her husband's salary, it will be difficult to afford the new cost, she said, speaking through a translator. While they save for the fee, Ms. Turrubiartes and her husband, a cement worker, can no longer afford to send money to his parents in Mexico.
For the time being, they will forego anything that is not a necessity. If you love someone, these are the kinds of sacrifices you have to make, she said.
Some activists say the fee hike is part of a long-running effort by the administration to exploit anti-immigrant sentiment. President Trump promised to restrict immigration early in his campaign in 2016, and he has already made the issue a centerpiece of his bid for re-election.
The Department of Homeland Security issued a policy last year that would deny applicants for permanent residency based on their use of public benefits, including food stamps or Medicaid. A federal appeals court blocked that rule in several states this month.
Marielena Hincapié, the executive director of the National Immigration Law Center, said the new fees would disproportionately target immigrants from the poorest nations, such as those from Africa, South and Southeast Asia, and South and Central America — largely immigrants of color.
"This administration has been slicing and dicing and finding different ways to make it hard for immigrants to be included in this country," Ms. Hincapié said. "This is about Trump trying to restrict who is considered worthy of being an American, and time and time again, he has sent the message to immigrants, especially low-income immigrants, that if you are not from Norway, you are not wanted in our country."
To Ms. Rubio, that message is apparent. For now, she remains at home recovering from the coronavirus, with lots of water, fruit and vitamins. Her headaches have subsided and her sense of smell has returned, but she is still without work. Ms. Rubio sighed as she described what the virus had done to her prospects of becoming a citizen. Like many others, she has no idea how she will find the money before October, when those prospects will dwindle even further.
Citizenship would change her life in many ways, Ms. Rubio said through a translator. It would enable her to save for her retirement, visit her family in Mexico for extended periods and bring her parents to the United States. She said she was hopeful that her parents would join her in Washington State some day after she became a citizen.
Among the main reasons for her desire to become a citizen, Ms. Rubio said, was that she wanted to have a say in the political process that had made obtaining her naturalization so difficult.
"First," she said, "I'm going to vote."
Source: Looming Fee Increase Could Thwart Many U.S. Citizenship Applications
,
Update – USCIS Immigration Filing Fees to Increase – Table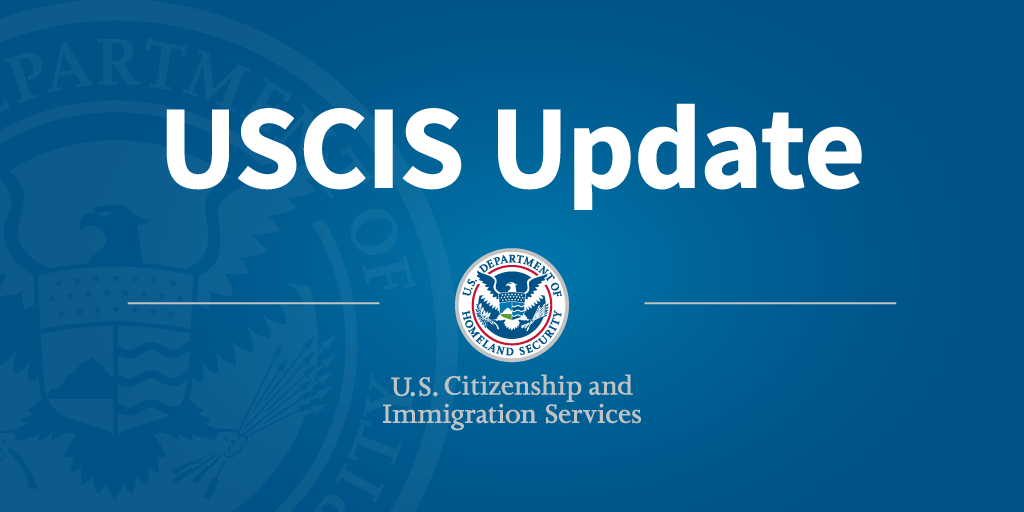 USCIS has raised its immigration filing fees effective October 2, 2020. Applications and petitions postmarked or filed on or after October 2, 2020, must include these new fees. Please note that USCIS will reject your submission if the fees are not correct! New USCIS' fees effective October 2, 2020: Immigration Benefit Request Current Fee Final,
USCIS has raised its immigration filing fees effective October 2, 2020. Applications and petitions postmarked or filed on or after October 2, 2020, must include these new fees. Please note that USCIS will reject your submission if the fees are not correct!

New USCIS' fees effective October 2, 2020:

| | | | | |
| --- | --- | --- | --- | --- |
| Immigration Benefit Request | Current Fee | Final Fee | Change ($) | Change (%) |
| | | | | |
| I-90 Application to Replace Permanent Resident Card (online filing) | $455 | $405 | ($50) | -11 |
| I-90 Application to Replace Permanent Resident Card (paper filing) | $455 | $415 | ($40) | -9 |
| I-102 Application for Replacement/Initial Nonimmigrant Arrival-Departure Document | $445 | $485 | $40 | 9 |
| I-129 Petition for a Nonimmigrant worker | $460 | N/A | N/A | N/A |
| I-129CW, I-129E&TN, and I-129MISC | $460 | $695 | $235 | 51 |
| I-129H1 | $460 | $555 | $95 | 21 |
| I-129H2A – Named Beneficiaries | $460 | $850 | $390 | 85 |
| I-129H2B – Named Beneficiaries | $460 | $715 | $255 | 55 |
| I-129L | $460 | $805 | $345 | 75 |
| I-129O | $460 | $705 | $245 | 53 |
| I-129H2A – Unnamed Beneficiaries | $460 | $415 | ($45) | -10 |
| I-129H2B – Unnamed Beneficiaries | $460 | $385 | ($75) | -16 |
| I-129F Petition for Alien Fiancé(e) | $535 | $510 | ($25) | -5 |
| I-130 Petition for Alien Relative (online filing) | $535 | $550 | $15 | 3 |
| I-130 Petition for Alien Relative (paper filing) | $535 | $560 | $25 | 5 |
| I-131 Application for Travel Document | $575 | $590 | $15 | 3 |
| I-131 Refugee Travel Document for an individual age 16 or older | $135 | $145 | $10 | 7 |
| I-131 Refugee Travel Document for a child under the age of 16 | $105 | $115 | $10 | 10 |
| I-131A Application for Travel Document (Carrier Documentation) | $575 | $1,010 | $435 | 76 |
| I-140 Immigrant Petition for Alien Worker | $700 | $555 | ($145) | -21 |
| I-191 Application for Relief Under Former Section 212(c) of the Immigration and Nationality Act (INA) | $930 | $790 | ($140) | -15 |
| I-192 Application for Advance Permission to Enter as Nonimmigrant (CBP) | $585 | $1,400 | $815 | 139 |
| I-192 Application for Advance Permission to Enter as Nonimmigrant (USCIS) | $930 | $1,400 | $470 | 51 |
| I-193 Application for Waiver of Passport and/or Visa | $585 | $2,790 | $2,205 | 377 |
| I-212 Application for Permission to Reapply for Admission into the U.S. After Deportation or Removal | $930 | $1,050 | $120 | 13 |
| I-290B Notice of Appeal or Motion | $675 | $700 | $25 | 4 |
| I-360 Petition for Amerasian, Widow(er), or Special Immigrant | $435 | $450 | $15 | 3 |
| I-485 Application to Register Permanent Residence | $1,140 | $1,130 | ($10) | -1 |
| I-485 Application to Adjust Status | $750 | $1,130 | $380 | 51 |
| I-526 Immigrant Petition by Alien Investor | $3,675 | $4,010 | $335 | 9 |
| I-539 Application to Extend/Change Nonimmigrant Status (online filing) | $370 | $390 | $20 | 5 |
| I-539 Application to Extend/Change Nonimmigrant Status (paper filing) | $370 | $400 | $30 | 8 |
| I-589 Application for Asylum and for Withholding of Removal | $0 | $50 | $50 | N/A |
| I-600/600A Adoption Petitions and Applications | $775 | $805 | $30 | 4 |
| I-600A Supplement 3 Request for Action on Approved Form I-600A | N/A | $400 | N/A | N/A |
| I-601 Application for Waiver of Ground of Excludability | $930 | $1,010 | $80 | 9 |
| I-601A Provisional Unlawful Presence Waiver | $630 | $960 | $330 | 52 |
| I-612 Application for Waiver of the Foreign Residence Requirement (Under Section 212(e) of the INA, as Amended) | $930 | $515 | ($415) | -45 |
| I-687 Application for Status as a Temporary Resident | $1,130 | $1,130 | $0 | 0 |
| I-690 Application for Waiver of Grounds of Inadmissibility | $715 | $765 | $50 | 7 |
| I-694 Notice of Appeal of Decision | $890 | $715 | ($175) | -20 |
| I-698 Application to Adjust Status from Temporary to Permanent Resident (Under Section 245A of the INA) | $1,670 | $1,615 | ($55) | -3 |
| I-751 Petition to Remove Conditions on Residence | $595 | $760 | $165 | 28 |
| I-765 Application for Employment Authorization (Non-DACA) | $410 | $550 | $140 | 34 |
| I-765 Application for Employment Authorization (DACA only) | $410 | $410 | $0 | 0 |
| I-800/800A Adoption Petitions and Applications | $775 | $805 | $30 | 4 |
| I-800A Supplement 3 Request for Action on Approved Form I-800A | $385 | $400 | $15 | 4 |
| I-817 Application for Family Unity Benefits | $600 | $590 | ($10) | -2 |
| I-824 Application for Action on an Approved Application or Petition | $465 | $495 | $30 | 6 |
| I-829 Petition by Investor to Remove Conditions | $3,750 | $3,900 | $150 | 4 |
| I-881 Application for Suspension of Deportation | $285 | $1,810 | $1,525 | 535 |
| I-881 Application for Special Rule Cancellation of Removal | $570 | $1,810 | $1,240 | 218 |
| I-910 Application for Civil Surgeon Designation | $785 | $635 | ($150) | -19 |
| I-924 Application For Regional Center Designation Under the Immigrant Investor Program | $17,795 | $17,795 | $0 | 0 |
| I-924A Annual Certification of Regional Center | $3,035 | $4,465 | $1,430 | 47 |
| I-929 Petition for Qualifying Family Member of a U-1 Nonimmigran | $230 | $1,485 | $1,255 | 546 |
| N-300 Application to File Declaration of Intention | $270 | $1,305 | $1,035 | 383 |
| N-336 Request for Hearing on a Decision in Naturalization Proceedings (online filing) | $700 | $1,725 | $1,025 | 146 |
| N-336 Request for Hearing on a Decision in Naturalization Proceedings (paper filing) | $700 | $1,735 | $1,035 | 148 |
| N-400 Application for Naturalization (online filing) | $640 | $1,160 | $520 | 81 |
| N-400 Application for Naturalization (paper filing) | $640 | $1,170 | $530 | 83 |
| N-400 Application for Naturalization (paper filing) | $320 | $1,170 | $850 | 266 |
| N-470 Application to Preserve Residence for Naturalization Purposes | $355 | $1,585 | $1,230 | 346 |
| N-565 Application for Replacement Naturalization/Citizenship Document (online filing) | $555 | $535 | ($20) | -4 |
| N-565 Application for Replacement Naturalization/Citizenship Document (paper filing) | $555 | $545 | ($10) | -2 |
| N-600 Application for Certificate of Citizenship (online filing) | $1,170 | $990 | ($180) | -15 |
| N-600 Application for Certificate of Citizenship (paper filing) | $1,170 | $1,000 | ($170) | -15 |
| N-600K Application for Citizenship and Issuance of Certificate (online filing) | $1,170 | $935 | ($235) | -20 |
| N-600K Application for Citizenship and Issuance of Certificate (paper filing) | $1,170 | $945 | ($225) | -19 |
| USCIS Immigrant Fee | $220 | $190 | ($30) | -14 |
| Biometric Services (Non-DACA) | $85 | $30 | ($55) | -65 |
| Biometric Services (DACA only) | $85 | $85 | $0 | 0 |
| G-1041 Genealogy Index Search Request (online filing) | $65 | $160 | $95 | 146 |
| G-1041 Genealogy Index Search Request (paper filing) | $65 | $170 | $105 | 162 |
| G-1041A Genealogy Records Request (online filing) | $65 | $255 | $190 | 292 |
| G-1041A Genealogy Records Request (paper filing) | $65 | $265 | $200 | 308 |

Source of Information:

USCIS, 7/31/20, News Release:

USCIS Adjusts Fees to Help Meet Operational Needs
Source: Update – USCIS Immigration Filing Fees to Increase – Table
,