THE H1B GUY NEWS (4/22/2022) International STEM Students, Dropbox Appointments, Vance H1B Conundrum
THE H1B GUY LIVE (8/17/2022) Current USCIS H1B Processing Times, No Second Lottery Update, Q&A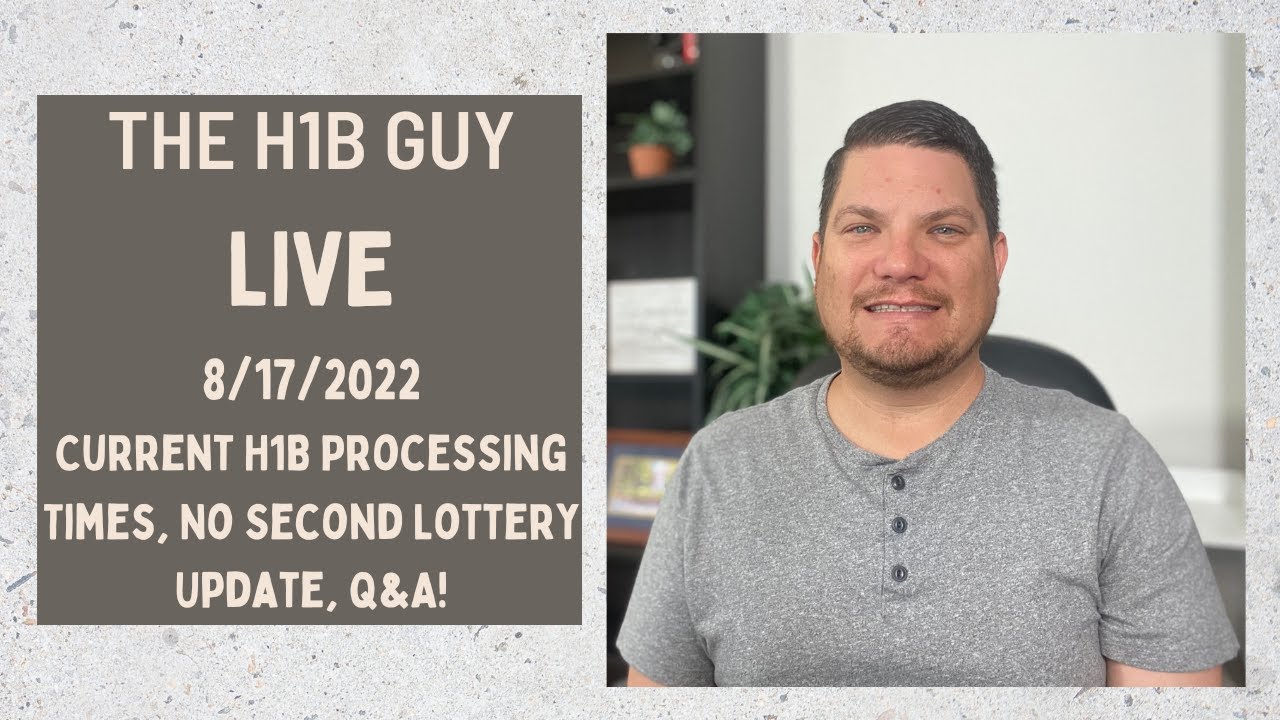 The H1B Guy Live on August 17, 2022 at 2:00 pm ET discussing current USCIS H1B processing times, no second lottery update and Q&A!
Source:
https://egov.uscis.gov/processing-times/
Subscribe to TheH1BGuy.com for latest updates from The H1B Guy!
Subscribe to The H1B Guy Podcast
Join The H1B Guy Channel and Chat on Telegram
Follow The H1B Guy on Twitter
THE H1B GUY NEWS (8/12/2022) Waiting on Second H1B Lottery, Will USCIS Use all Available Green Cards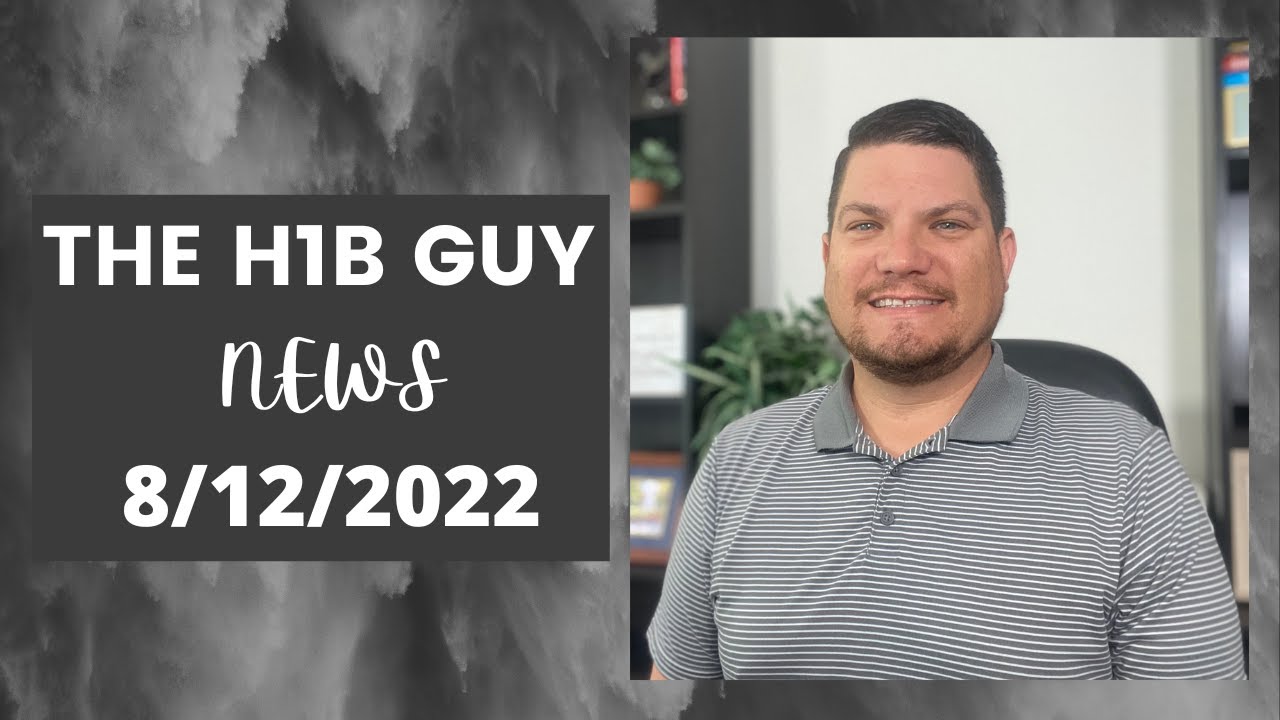 The H1B Guy News for the week ending August 12, 2022.
Topics:
Still Waiting on a Second H1B Lottery FY2023
Will USCIS Use all Available Employment Based Green Cards for FY2022?
*Apologies for the sound quality as I experienced some technical difficulties while recording*
Read the full post
Subscribe to The H1B Guy Podcast
Join The H1B Guy Channel and Chat on Telegram
Follow The H1B Guy on Twitter
THE H1B GUY GRADES: September 2022 Visa Bulletin Predictions VS the Actual Bulletin Released