A Salvadoran-American Assembles the Fragments of a Violent Cultural History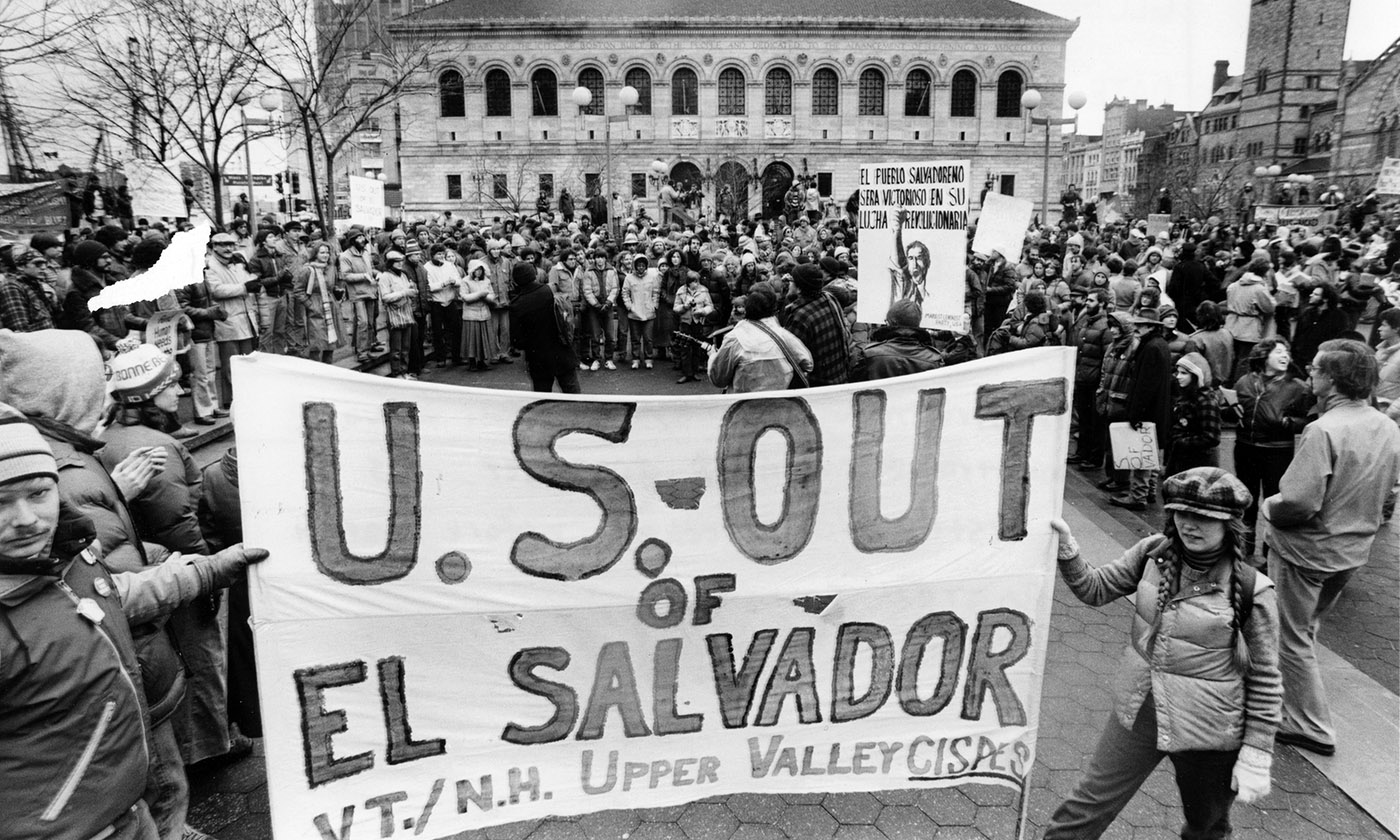 Soldiers in El Salvador in 1985, during the country's civil war. Roberto Lovato's task in "Unforgetting" is to piece together not only his fragmented identity, but the mosaic of testimony from the host of characters he assembles, all the while standing in the rubble of war's aftermath.Credit…Jean Gaumy/Magnum Photos   "The machete of memory cuts,
Soldiers in El Salvador in 1985, during the country's civil war. Roberto Lovato's task in "Unforgetting" is to piece together not only his fragmented identity, but the mosaic of testimony from the host of characters he assembles, all the while standing in the rubble of war's aftermath.Credit…Jean Gaumy/Magnum Photos

"The machete of memory cuts swiftly or slowly," Roberto Lovato writes at the beginning of his groundbreaking memoir, "Unforgetting." It "makes us hack at ourselves," it "chops up our families" and it "severs any understanding that epic history is a stitching together of intimate histories."

Fittingly, at the tender heart of this book is a treadle sewing machine used by his grandmother, Mamá Tey, to support the family in El Salvador and, later, San Francisco. At the dark heart of this book is a family secret fiercely kept by his father, having to do with the genocidal aftermath of an uprising in El Salvador in 1932. This massacre, called La Matanza (the slaughter), so traumatized the "tiny country of titanic sorrows" that today, according to Lovato, it is unknown to most Salvadorans, repressed during five decades of military dictatorship. A second uprising, beginning in 1980, led to 12 years of civil war between the Salvadoran military, supported by the United States, and the armed forces of the opposition. The war displaced more than one million Salvadorans, with half taking refuge in the United States. After the war, social and economic reforms promised during peace negotiations were abandoned, and until 2016 amnesty laws protected the perpetrators of war crimes, the majority committed by the military. Civilians, and combatants from both sides of the conflict, struggled to survive in a deteriorating postwar environment.

In the United States, young Salvadoran war refugees defended themselves from urban street gangs by forming gangs themselves, and when the government expeditiously deported them, gang life became a U.S. export, seeding criminal enterprises such as narco-trafficking, extortion, kidnapping and money laundering. In the absence of serious economic development and domestic security, Salvadoran parents despaired of keeping their children fed and safe, and sent them north, until whole families were fleeing on foot to the U.S. border. These families are often referred to as "migrants," but in truth, they are the most recent refugees of the war and its aftermath, victims of a conflict that could not have been prosecuted without the support of the United States, the country that is now refusing to grant the vast majority of them asylum.

"Where most see the refugee crisis as 'new,'" Lovato writes, "I see the longue durée of history and memory. Where many see the story beginning at the border, I see the time-space continuum of violence, migration and forgetting. … Where others see mine as a Central American story, I see it as a story about the United States."

"Unforgetting" is a story of two countries, inextricably bound, and Lovato is uniquely positioned to tell it. As a U.S.-born son of immigrants, he grew up knowing the culture of gang life in the streets of San Francisco, spent his holidays visiting family in El Salvador, was briefly a born-again Christian, worked for nongovernmental organizations in both countries, joined the opposition as an urban commando late in the civil war and later witnessed, as a journalist working for The Boston Globe, the exhumation of mass graves. In one of his memoir's most chilling chapters, he takes us into a forensics lab in San Salvador where "all the country's documented and undocumented dead come to be analyzed and counted before being returned to their loved ones — or buried in anonymous graves." We meet Saul Quijada, a forensic anthropologist skilled in "making the bones speak" — "from rural and urban areas where killings in El Salvador force migration," he says, "to the deaths that take place during the migration through Mexico to the United States." He shows Lovato one of the older skeletons from the massacre at El Mozote, early in the war: "We're rebuilding the cranium piece by piece because it was in pieces, chopped up with a machete. The pieces were like a jigsaw puzzle."

The jigsaw puzzle is one of the governing tropes of Lovato's episodic narrative; his task is to piece together not only his fragmented identity, but the mosaic of testimony from the host of characters he assembles, all the while standing in the rubble of war's aftermath. His grandmother tells him: "We're all pieces of broken glass, stained with blood and struggling to put ourselves back together." Lovato's quest is "to do the personal forensic work of recovering the fragments of my childhood and adolescent memories, especially the ones that are often more painful to conjure." These have largely to do with his violent, charismatic father, whose smuggling business, alcoholism, womanizing and secrecy bequeathed to the author a measure of "nihilistic rage" that animates his search to uncover his father's secret regarding the massacre in 1932. The revelation of this secret guides Lovato in contemplating deeper questions about the personal and political silences that perpetuate violence; about prolonged mourning and the enduring effects of intergenerational trauma; about the collective inability to look down into the abyss of our history; and about "what turns salvageable kids … into stone-cold killers."

In a particularly timely passage, he ties the militarization of policing in the United States to counterinsurgency tactics deployed, thanks to U.S. aid and training, by El Salvador during the civil war. The American military strategists who advised the Salvadoran government during that war later recommended using the same tactics in the "war on gangs" in Los Angeles, with "cops wearing puffed-up, RoboCop gear now worn by police everywhere." Today, Lovato writes, "while the media popularizes the terrors of gang war, it ignores the fact that counterinsurgency policing is a multibillion-dollar industry for the arms dealers and military contractors that provide the tanks, semiautomatic weapons, and other equipment now supplied to local police forces throughout the United States."

It is a complex puzzle indeed, and Lovato is among the first Salvadoran-American writers to assemble it, shuttling back and forth in time, between countries and languages, to retrieve the pieces for a kaleidoscopic montage that is at once a family saga, a coming-of-age story and a meditation on the vicissitudes of history, community and, most of all for him, identity.

If there is a defining moment in the narrative, it might be his visit to Corral de Piedra in 1990, just after a rocket attack by the Salvadoran military in which a number of children had been killed. "Looking at the crosses placed near the bombed-out adobe wall, thinking about the children — living as well as dead," Lovato recognizes that his fight is not just against the government of El Salvador. "My new fight was also against the government that … put El Salvador on the path to becoming one of the longest-standing military dictatorships in the Americas," he writes, "my own government, the one that had issued my passport." Years later, one of his university students in California will say: "I remember the war and, yeah, I remember seeing dead bodies and things that cause terror, Lovato, but I also remember eating jocotes, always having lots of family around and playing escondelero in the cool shade at the foot of the volcán 'til late. I remember a lot more than 'terror.' And who paid for that terror? This country. That's who."

In a time of national reckoning, such truths must be faced if we are to be serious about who we are and what we have done. Lovato's memoir confronts historical amnesia and "the myth of American innocence shared by conservatives and liberals alike." The picture he assembles is a mural of our complicity in systemic violence and inhumanity, and the resilience of the people who endured it.

Sept. 1, 2020, 5:00 a.m. EST

UNFORGETTING
A Memoir of Family, Migration, Gangs, and Revolution in the Americas
By Roberto Lovato
Source: A Salvadoran-American Assembles the Fragments of a Violent Cultural History
,
Biden plans sweeping reversal of Trump immigration agenda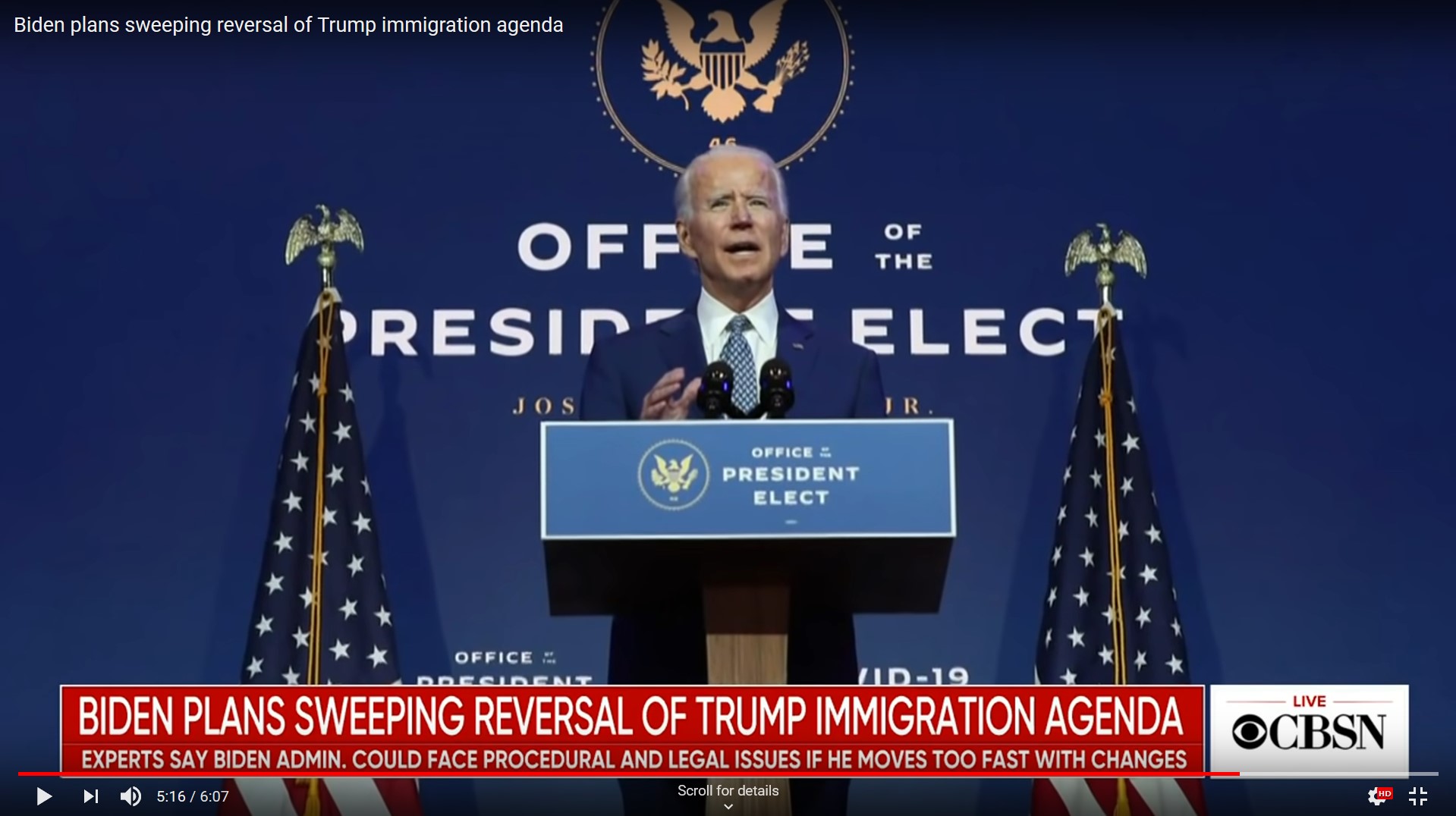 President-elect Joe Biden is planning a swift reversal of President Trump's most controversial immigration policies. CBS News' Camilo Montoya-Galvez reports the incoming Democrat plans to dismantle within his first 100 days much of the agenda Mr. Trump has laid out over the last four years. Montoya-Galvez joins CBSN to break down Mr. Biden's immigration plans.
Biden plans to unravel Trump's immigration policies during his first 100 days
Great news for DACA and Dreamers.
Where Does Joe Biden Stand on Immigration?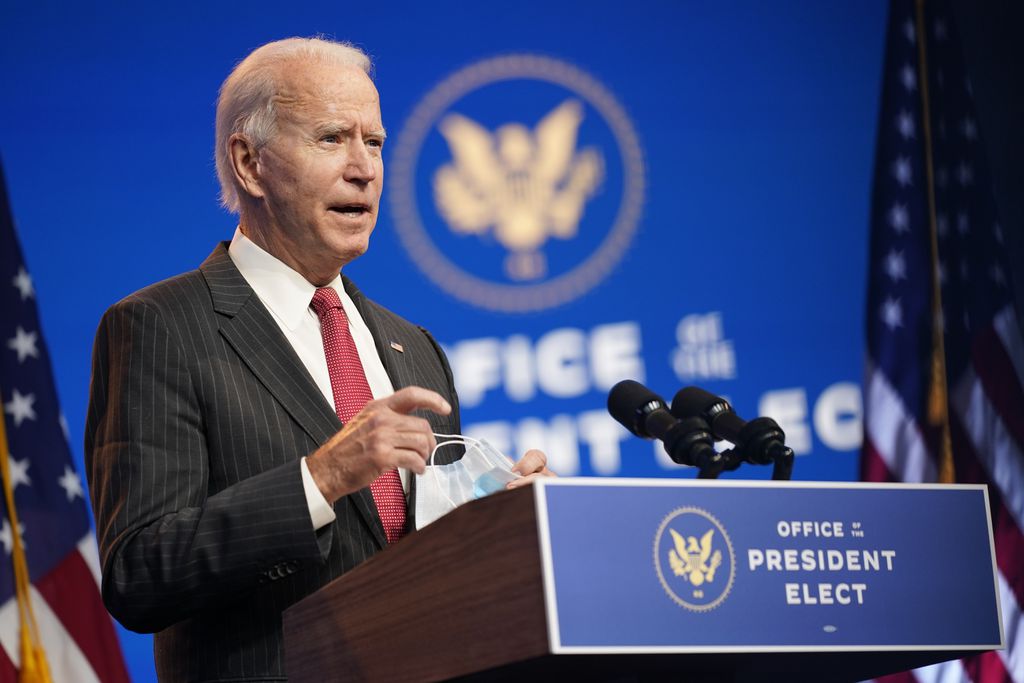 We are just 60 days away from Election day in the United States which falls on Tuesday, November 3rd. Do you know where your candidate stands on immigration? In this post, we cover Presidential nominee Joe Biden's stance on important immigration issues, and everything you need to know about his vision for America. We would,
We are just 60 days away from Election day in the United States which falls on Tuesday, November 3rd. Do you know where your candidate stands on immigration? In this post, we cover Presidential nominee Joe Biden's stance on important immigration issues, and everything you need to know about his vision for America.

We would also like to take this opportunity to remind those of our readers who are American citizens to exercise their right to vote. It is your civic duty and will help shape the nation's immigration policy for the next four years. For voter registration information please click here.

---

Immigration under Joe Biden

If elected President of the United States, Joe Biden has stated that he will enact a number of policies during his four-year term. Among these policies, he promises to take urgent action to undo destructive policies implemented by the Trump administration, modernize the immigration system, reassert America's commitment to asylum-seekers and refugees, and implement effective border screening.

---

Comprehensive Immigration Reform

First and foremost, Joe Biden supports working with Congress to pass a comprehensive immigration solution that would offer nearly 11 million undocumented immigrants a path to citizenship. As vice president, Joe Biden worked alongside former President Obama to push forward a bill that would do just that. Unfortunately, the Republican-led Congress refused to approve the bill, leaving millions of undocumented immigrants in limbo including Dreamers.

Joe Biden advocates for the creation and expansion of the Deferred Action for Childhood Arrivals program (DACA), the Deferred Action for Parents of Americans (DAPA) program,  the Central American Minors program, which allows parents with legal status in the U.S. to apply to bring their children from Central America to live with them, and the creation of a White House task force to support new Americans to integrate into American life and their communities.

---

Overview of Biden's Immigration Commitments

Temporary Seasonal Workers. Biden wishes to work with Congress to reform the current system of temporary work visas to allow seasonal workers in select industries to easily switch jobs, while certifying the labor market's need for foreign workers. Employers would be required to pay prevailing wages and ensure the right of all workers to join a union and exercise their labor rights.

High-skilled Temporary Visas. Biden will also work with Congress to reform temporary visas to establish a wage-based allocation process and create fraud prevention mechanisms. Biden supports expanding the number of high-skilled visas and eliminating the limits on employment-based visas by country, eliminating the backlogs.

Legalization for Agricultural Workers. For agricultural workers, Biden would support legislation between farmworkers and the agricultural industry to provide them with legal status based on prior agricultural work history, to ensure a "fast track" green card process ultimately workers them to apply for citizenship.

Removing Per-Country Cap Limitations. Biden is strongly against the current per-country cap visa limitations and the long waiting periods families must wait to be reunited. Biden will support a family-based immigration system allowing any approved applicant to receive a temporary non-immigrant visa until a permanent visa is processed, and will support legislation that treats spouses and children of green card holders as immediate relatives exempting them from the caps, and allowing parents to bring minor children with them at the time they immigrate.

Preserving the Diversity Visa Lottery Program. Biden will continue to support the diversity visa lottery program and preserve the program.

Increase Employment Based Visas. Regarding employment-based visas, Biden will work with Congress to increase the number of visas for permanent employment-based immigration and temporarily reduce the number of visas during times of high U.S. unemployment. Biden would exempt from any cap recent graduates of PhD programs in STEM fields in the US.

New Visa Category for Cities and Counties Seeking Immigrant Work. Biden supports creating a new visa category that would allow cities and counties to petition for higher levels of immigrant to support their growth, provided employers certify there are available jobs and no workers to fill them. Holders of these visas would need to work and reside in the city or county that petitioned them and be subject to certification protections similar to employment-based immigrants.

Expansion of U Visa Program. Biden will expand the U visa program to include eligibility for workers who report certain workplace crimes.

Increase visas for Domestic Violence Survivors and Victims of Crime. Finally, Biden plans to triple the current cap of 10,000 on U-visas and increase visas for domestic violence survivors.

---

Policy on Removal and Enforcement Actions

Joe Biden plans to focus his administration on prioritizing removal and enforcement actions on persons who pose a threat to national security and public safety. The Biden administration would not target the removal of working-class undocumented immigrants and their families. Biden also promises to end mass workplace raids and prevent enforcement actions and operations at sensitive locations including schools, hospitals, and places of worship.

With regard to the influx of undocumented immigration from Central America, the Biden administration would address the root of the problem, by securing bipartisan support and funding to countries in the Northern Triangle to help these countries tackle violence and insecurity, lack of economic opportunity, and corruption in the region.

---

Joe Biden's 100-Day Plan

Within his first 100 days in office, the Biden administration commits to:

Immediately reverse the Trump Administration's policies that have separated parents from children at the border, including ending prosecution of parents for minor immigration violations, and prioritizing family reunification.
Immediately reverse the Trump administration's public charge rule
End the "national emergency" imposed by the Trump administration to enable the Department of Defense to build a wall along the U.S./Mexico border
Protect Dreamers and their families, by reinstating the DACA program and exploring all legal options to protect families from inhumane separation
Restore and defend the naturalization process for green card holders by removing roadblocks to naturalization, addressing the application backlog and rejecting imposition of unreasonable fees
End the Trump administration's detrimental asylum policies
Rescind the travel and refugee bans also known as the "Muslim bans" by the Trump administration
Review Temporary Protected Status (TPS) for vulnerable populations and introduce a bill that will allow TPS/DED holders who have been in the country for an extended period of time, a path to citizenship
End the mismanagement of the asylum system to ensure asylum applications are processing fairly and efficiently
Increase humanitarian resources at the border through a network of organizations including faith-based shelters, non-governmental aid organizations, legal non-profits, and other organizations
End prolonged detention and investment in a case management program, by supporting the Flores agreement which prevents the detention of children indefinitely
Restore sensible enforcement prioritizes targeting threats to public safety and national security, and not workers and their families

To read more about Joe Biden's proposed policies on immigration please click here.

---
Source: Where Does Joe Biden Stand on Immigration?
,