Richard B. Alman, Founder, Recruiter Media: How a serial entrepreneur is digitizing PERM ads
A great video from GMI Rocket, here's the description from the video:
Richard is a serial entrepreneur who has experience ranging from Fortune 500 to real estate to immigration technology, and we'll be chatting about how his experiences shaped his entrepreneurial success, particularly in the immigration industry. We'll be talking about:

🔹Richard early days and studying business at Duquesne University

🔹Richard's experience working for multiple Fortune 500 companies and how that helped him become a business founder

🔹Richard's experience working in entertainment, manufacturing and real estate / investing

🔹How Richard stumbled upon PERM and what inspired him to launch Recruiter Media

🔹How Richard's platform helps immigration lawyers and employers

🔹Where Richard sees the future of his company and immigration tech in general And more!!

So please join us live at 4pm EST, leave your comments and questions, and join the discussion!!

THE H1B GUY PRESENTS LIVE: Richard Alman, Owner and Operator of RecruiterNetworks.com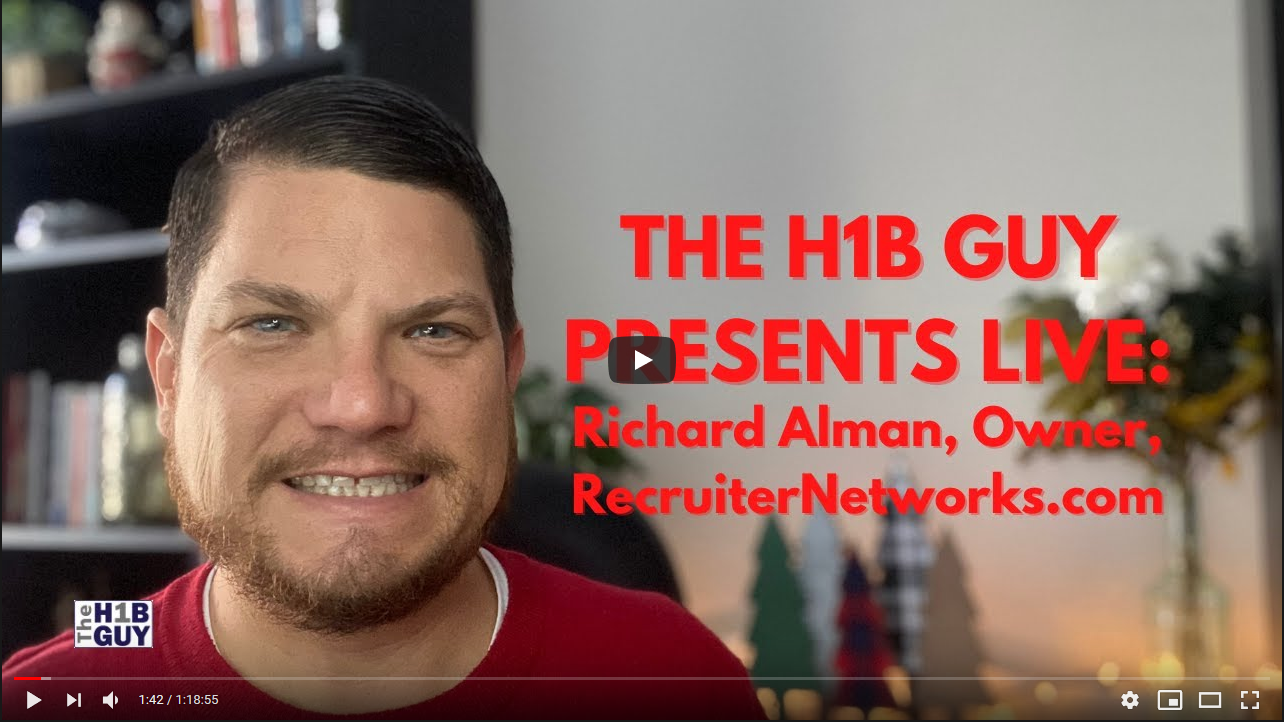 PERM Recruitment Advertising, How It Works.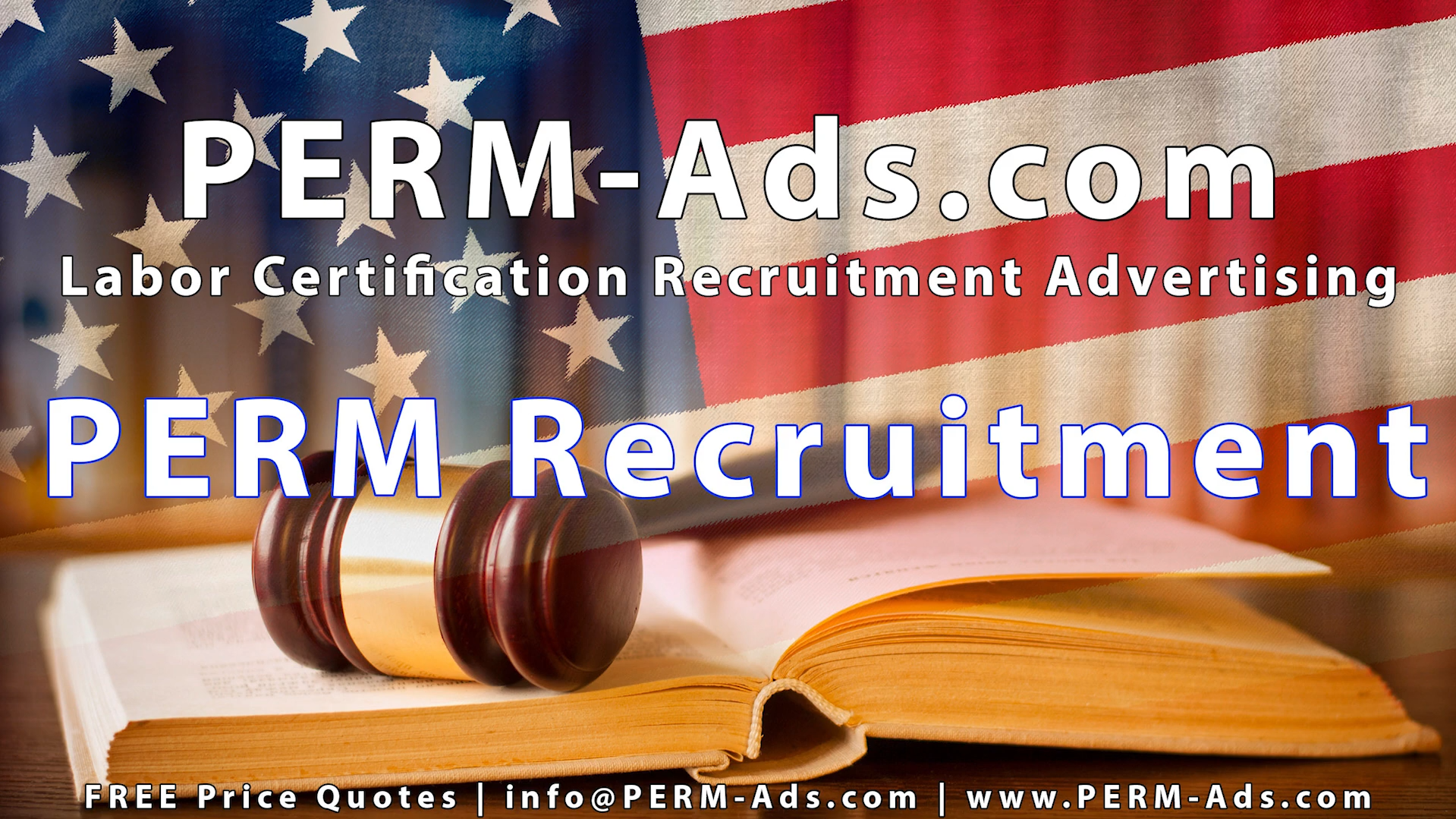 PERM Recruitment Advertising made easy, just contact PERM Ads at https://PERM-Ads.com